Rick Owens Women's SS16 Anatomy
Mind, Eyes, Heart
Paris, Palais de Tokyo. Rick Owens on the catwalk. The dress changes shape, distorted by asymmetric cuts, drapes, frayed edges: it becomes something else. Becomes an armour. Organza, canvas, leather and metallic fabrics are the stuff that shapes the creative talent of the designers creating short, sculptures dresses and sleeveless, ruffled jackets.
Rough, primitive, Owens' style presents a crumpled, direct, solid collection. The must-have accessory? Models carrying other models as if they were backpacks.
1. Mind
Owens - Fluct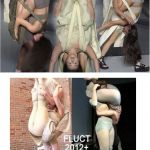 Owens - Leigh Bowery
Owens - Piledriver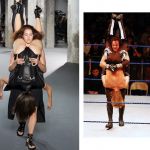 Owens - Allen Jones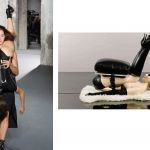 Owens - Lee Bae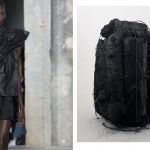 Owens - Rothko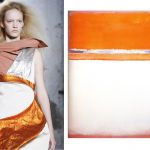 2. Eyes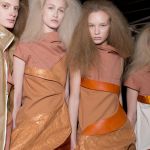 Solid, rough, human
3. Hearth/Art
Rick Owens has provocation in its DNA. He brought on the catwalk guys with their penises out of the dress, he placed a statue of him urinating in front of Pitti in Florence and he saw a model walking his show while (unexpectedly?) holding a piece of white fabric with the words "Kill Angela Merkel Not".
This time the American designer was inspired by '"The Trojan Women" of Euripides, the work of sculptor Allen Jones and the performance of Leigh Bowery and the collective FlucT.
The result? Human backpacks wearing the clothes of the collection and attached with strings. The straps that hold together the two bodies become for the designer ribbons of love, a symbol of sisterhood, resistance and even maternity.