Bottega Veneta has returned to social media
Just not in the way you'd expect
Bottega Veneta has unexpectedly decided to return on social media. Not on Instagram, left in January 2021, but on the Chinese platform Sina Weibo. For now, there are three posts published by the brand, all with over 2 million views, and all for the purpose of advertising the Fall/Winter 2023 collection that will be shown tomorrow night in Milan. As far as western social media, Bottega still seems M.I.A.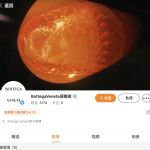 When the brand left Instagram, Kering CEO François-Henri Pinault explained the marketing strategy very clearly: «Bottega decided, in line with its positioning, to lean much more on its ambassadors and fans by giving them the material they need to talk about the brand through various social networks, letting them speak on behalf of the brand rather than doing it alone». Since the brand's disappearance from social media, Bottega Veneta has developed a cult community that, with the hashtag #NewBottega (120k posts on Instagram and 22.6 million views on TikTok), has kept alive the aura of hype that enveloped the brand since the beginning of Daniel Lee's artistic direction, who has on the other hand publicly criticised social media. «My work is the result of a lot of thought and reflection and social media trivialises it,» he said in an interview for The Guardian.
Bottega's recent appearance on Sina Weibo does not seem to suggest a hypothetical return to Western social media, as the videos, which were also previously published on the brand's official website, are aimed entirely at the Chinese market. The social Weibo is quite different from Instagram and Twitter, although it has the latter's graphic configuration: it is used as an advertising medium, rather than as a space in which to unleash one's artistic vein. It is not known whether Bottega's Intrecciato will land on TikTok in the next few hours, or whether the new account on Weibo will be taken down. What is certain is that Bottega's It-Bags have continued to hold their title, even without the redundant content overload for small screens. Who knows what Matthieu Blazy has in store.