What are Gen Z's favourite brands?
From Nike to Gucci and Shein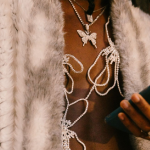 It is now well known that Gen Z is the driving force behind the fashion industry. It is endowed with the power to create trends that finds expression in the most visual and fast-paced platform social media history has ever known: TikTok. A contradictory generation born in an equally contradictory era. It is the result of technological progress, the worsening climate crisis, and civil rights movements like Me Too and Black Lives Matter. While young people are increasingly aware of the climate problem and the risks of overconsumption, they are also more than ever both creators and victims of trends. A recent survey conducted by BoF Insights in collaboration with Juv Consulting shows that while fast fashion does not top the list of Gen-Z's favorite brands, H&M, Zara and Shein have a firm place in young people's shopping habits. Despite their willingness to support sustainable and underrepresented brands, affordability remains an important criterion for this generation: 66% of respondents said that price is one of the three most important factors when buying a fashion brand, followed by style and sustainability.
The top spot in the list of most popular brands goes to Nike, thanks to a combination of casual yet fashionable clothing and footwear designs, creative collaborations that are often high fashion, as in the case of Jacquemus and Martine Rose, affordable prices, and high-profile marketing campaigns that champion social causes. But although Nike is by far the top brand, Gucci takes second place, followed by Adidas, the only luxury brand to make it into the top 10. The brand, under the leadership of its now former creative director Alessandro Michele, has managed to gain the appreciation of younger people while offering luxury products that are far beyond the buying potential of most consumers. This is the credit of a deliberate strategy that combined the exploration of new technological formats with the promotion of circular fashion with Gucci Vault and collections that made inclusion the fil rouge of Michele's imagination. The fashion house sought to appeal to younger consumers through NFT drops and virtual Roblox spaces, as well as streetwear and sportswear-focused products and collaborations, from its partnership with adidas to its capsule with Harry Styles.
«This state of the world is set to continue for Gen-Z, it drives a lot of a Gen-Z psyche... That Gen-Z spending power is particularly tricky to unlock because the cash is really hard-won and this generation has really different values» said Diana Lee, director of research and analysis at BoF, following the release of the report 'Gen-Z and Fashion in the Age of Realism'.