How Nike is re-thinking what sportswear can be
Aiming for sustainability, Nike adopts innovation with new Nike Forward platform
Sportswear is a category of clothing that most people have experience with. However, due to desired athletic properties which include elasticity and moisture-wicking technology, it is more difficult to mend sportswear. For this very reason, with the aim of avoiding the dispersion of microplastics into the water typical of synthetic materials as well as to facilitate the disposal of these products, the new platform Nike Forward was launched in September.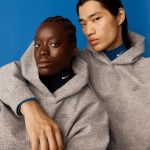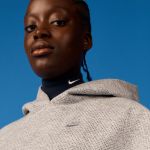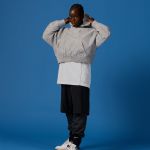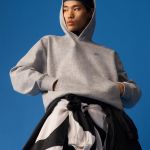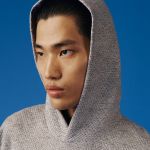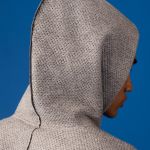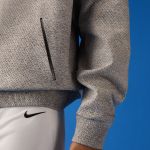 The first generation of the Nike Forward material is created by overlapping thin layers of fibers and mechanically entangling them, through needle-punching, to create an end textile. This process took over 5 years of research and development to perfect and has fewer steps than knit or woven, which significantly reduces its carbon footprint. It also allows for a lower material density to reach the desired warmth, another important driver in carbon reductions. To achieve this, it took over 5 years of research and development. The material reduces its carbon footprint by an average of 75% compared to Nike's traditional knit fleece due to the use of 70% recycled content by weight. Despite its scientific breakthroughs, the Nike Forward project is not just about reaching another step toward achieving carbon neutrality and circularity. Comfortability and performance were also strong considerations in the development of the material, ensuring that athletes do not compromise on performance.
The material has a perforated texture which allows breathability and a sculptural fit that is comfortable but drapes on the body very differently than traditional knit or woven materials. Forward is also lighter, warmer, and faster drying than other Nike thermal materials like fleece. The overlapping fiber construction allows for it to maintain low water absorbency, which preserves its composition and means that it uses less water to produce. A big issue with a lot of new sustainable fabrics is that tiny microfibres are shed during daily use, during production, and when they are washed. They can get into water bodies and destroy ecology if they are not disposed of safely. To combat this, Nike is actively working with stakeholders across their value chain and cross-industry to identify long-term, scalable solutions to microfibers.
For many years, Nike has championed innovation in the athleticwear space from Flyknit and Dri-fit to its RAD (Recycling & Donation) program which is rapidly expanding its regions of operation. Nike Forward is a major leap to Nike's ultimate goal of a zero carbon, zero waste future with circular design and circular business models. Instead of waiting for a system to be created, the brand is creating its infrastructure to gradually move closer to this goal, one step at a time. The Nike forward project debuted with undyed grey hoodies and sweatshirts featuring walkout products, Nike was able to create low-impact garments and has plans to create a framework for Nike Forward products to be easily recycled. Showcasing that performance wear doesn't have to be at the expense of circularity. Today Nike Forward shows up as a hoodie, the uniform of sport and a style around the globe. Tomorrow it could be anything.