Can we trust sustainability in fast fashion?
The aims behind the new reselling platforms of Pretty Little Thing, Shein and Zara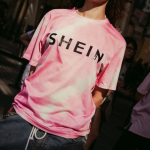 For years, fast fashion brands have been striving for sustainability by incorporating recycled materials into their collections or launching new ones. In recent months, this decision, which in itself has sparked debate, has been joined by the resale platforms of brands such as Pretty Little Thing (PLT), Shein and Zara. The attempt to tap into the circular economy has not convinced the experts and smacks of 'greenwashing'. According to Vogue Business, one of the biggest contradictions is the way companies communicate resale to consumers: Zara explains that Zara Pre-Owned is a way for consumers to make "more sustainable choices" and for the company to move to a "more sustainable model" without offering customers new products and introducing repair and donation options. PLT at the same time says it hopes to educate its customers to make "better choices" and make resale "more attractive" through its Marketplace app, which has been downloaded more than 200,000 times since launching in August, but notes that it "has not and will not make any sustainability claims". Shein said it does not expect to profit from Shein Exchange, which launched earlier this month, and that it «wants to provide a destination for Shein customers to become active participants in circularity and find new cabinets for their pre-loved products».
believe it or not h&m has a premium line (it is STILL FAST FASHION), but made of natural fabrics. i HIGHLY suggest to stay away from polyester (sport may be okay) even the recycled and other petroleum based fibers i give it a 10% max of fabric content pic.twitter.com/Yr8pAH20Gr

— NATIONAL DESI SMITH WEEK ⁷ (@desinium) October 19, 2022
The resale market is a growing sector with an estimated value of $100-120 billion, three times that of 2019 according to the latest report by Vestiaire Collective and Boston Consulting Group (BCG), and expected to grow 127% by 2026, according to the Thredup Resale 2022 report. As traditional consumers have become more comfortable with second-hand fashion and the stigma of resale has started to turn into aspiration, many brands and retailers have launched similar platforms, luxury brands included, from Balenciaga to Net-a-Porter. The idea is to retain sustainability-conscious consumers, offer garments at lower prices, continue to profit from the products even after they have left the shop, but in the case of fast fashion it is always less transparent than it seems. «When people are led to believe that a product can be recycled or have a second life - as in the case of these resale platforms - people end up consuming the primary good even more, because it is seen as a purchase without consequences», Maxine Bédat, author and director of the non-profit institute New Standard, tells Vogue Business.
Among the reasons why fast fashion companies are exploring resale is an attempt to take control of second-hand transactions - Depop claims that nine out of 10 purchases made on its app prevent the purchase of a brand new item elsewhere, while Vinted has stated that demand for second-hand fast fashion items is steadily increasing on the site. At the same time, sustainable fashion legislation has launched a series of investigations by international regulatory bodies into greenwashing, and, according to Susan Scafidi, founder and director of the Fashion Law Institute at Fordham Law School in New York, that's the main motivation behind fast fashion's move towards resale. «If they launch a resale platform without reducing their overall production, it's a red flag,» says model and sustainable fashion influencer Brett Staniland, who regularly takes to social media to challenge brands' claims. «There is so much disposable clothing that is designed to be worn once or twice,» says Maria Chenoweth, CEO of charity chain shop and textile waste charity Traid. «If these brands really believed in resale, they would improve the quality of their garments. Otherwise, it's just greenwashing.»