Why Marni chose Japan for its next show
After New York, the second step of the brand's "itinerant fashion shows"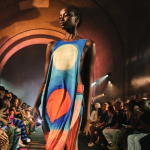 UPDATE 12.13.2023: According to recent reports from WWD, Francesco Risso is preparing to present Marni's SS23 collection in Tokyo. The show will take place on 1 February 2023 at 8 pm at a venue yet to be named. «A year ago I decided to do a series of traveling shows with our team and a group of musicians to bring a burst of energy to different cities and give back to our friends and communities around the world», Risso told WWD. «But it's not about repeating shows», Risso stressed. Apart from Japan being a historically significant destination for the brand, the decision to show in Japan is also in line with the requirements of Marni's business strategy: Japan accounts for 23 percent of Marni's total sales and the percentage of sales generated on Japanese soil is expected to increase by 30 percent by 2021, CEO Barbara Calò told WWD.
A Marni shop in Japan opened in 2000 and there are currently 28 shops in the country: two independent shops, 23 retail shops, and three outlet shops. A second shop in Tokyo will open within the next two years, following the opening of the first shop in Omotesando in 2019, according to WWD's report. The plan is to further explore Risso's concept shop, first unveiled during June's Salone del Mobile in Milan's Via Montenapoleone, emphasizing the locations as creative hubs and the brand's connection to art. Beyond purely business considerations, Risso emphasized the strong influence that the country and its culture have on his design sensibility. «I was finally able to travel to Japan again a month ago and it was once again a very pleasant and enlightening trip», said Risso, who used to travel to the country two to three times a year before the pandemic, «also to do research or just to meet people». So New York was just the first stop in a series of traveling exhibitions. Risso said he has four more planned but does not yet know which cities will host the next two shows. The idea is to return to Milan in 2024, where the brand is based, and will celebrate its 30th anniversary.
At New York Fashion Week, a masterful game of layering combining transparencies, velvet, and satin succeeded in making the sunset on the catwalk, in a kaleidoscope of psychedelic colors reproducing all the nuances of the celestial vault. It seems that Marni has not only explored a new geographic continent, but also a new stylistic territory far from both Francesco Risso's usual bleak, goth, and maximalist aesthetic, but also from everything the brand has produced so far. Now, according to WWD, the creative director is reportedly planning to hold a fashion show in Tokyo next year, although details on the date and location have yet to be released, the second leg of the fashion house's "itinerant fashion show" initiative that will take the brand to explore a different city each season. In addition, Japan is historically a strong market for Marni, whose business is also strong in Korea and China, in Asia, so much so that new openings are planned in Seoul and Tokyo.
At the show preview, in response to the question "why move from Milan?" posed by Vogue, Risso replied: «I've been wanting to explore for a while. It means understanding things from a different perspective, and getting in touch with different people. It's a refreshing feeling, there's also a lot to learn, and I'm ready to do it every fucking second. Since America opened its borders last December I've been here, I don't know, maybe 20 times. Yet,' he continued, 'it's not really new, because everyone is in another realm in some way». Renzo Rosso, the founder of parent company Marni OTB, also told WWD that «the idea is to bring energy and be closer to local customers. Marni is a global brand, but we also want to be close to the local culture and create products for specific local markets».