Crazy shoes and models falling down
It's a format that appeals to the general public and is increasingly spotted on the catwalk, many times unintentionally
It's the same principle that characterizes and makes similar pages as Fail Army or long-running shows like Paperissima: seeing people falling down is funny for many. The amusement seems to sharpen even more if that failure happens in a glamorous, exclusive context that clashes with such a clumsy, even cringe gesture. It's perhaps for this reason that videos of models falling on the catwalk have become a genre in their own right, a visual and irreverent narrative - never short of new material - worthy of entire YouTube compilations and viral content on TikTok.
Looking only at the latest Milan Fashion Week, there were several of these moments. At the Fendi show, for example, to avoid a disastrous fall, a model promptly took off her maxi wedge sandals, preferring to hold them in her hand and walk barefoot. The moment was very discussed and shared on TikTok, especially since such an unusual gesture occurred under the watchful eyes of Anna Wintour, who many believe will not so easily forget such negligence. But at the end of the day, is it better to fall at the feet of the super fashion director or to walk tall with a bit of cunning?
On the formula of the spectacular and theatrical fall, the Italian brand AVAVAV built the concept of its latest fashion show. One after the other, having taken a few steps on the catwalk, the models fell ruinously to the ground, ensuring the show unparalleled media coverage.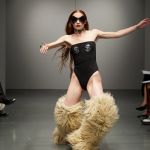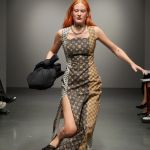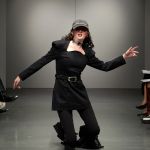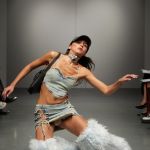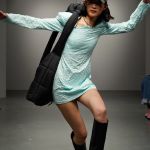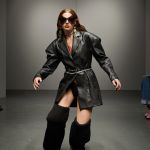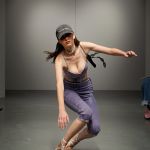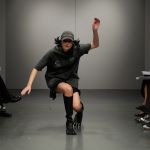 While the production of the Dolce & Gabbana show, the one curated by Kim Kardashian, strategically changed the angle as one model was about to hit the ground, Jil Sander's SS23 collection, unveiled under the rain and on quite unstable ground, made it complicated to walk even in flip-flop platform sandals.
Rather than with amusement, many times it's with apprehension, anxiety, and nervousness that one watches these young girls try and walk on skinny heels or impossible platforms, praying that their ankles will hold up in such a precarious balance. The moment when Naomi Campbell fell on the Vivienne Westwood runway in 1993 because of a pair of sky-high shoes and matching rubber stockings has remained iconic. The Black Venus herself shared that moment on her Instagram profile a couple of years ago, accompanying it with Nelson Mandela's famous quote: Do not judge me by my successes, judge me by how many times I fell down and got back up again.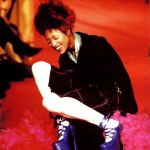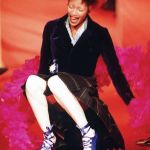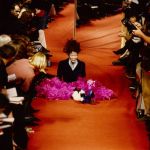 In the Prada SS 2009 show, shoes were a real problem. Not only did two models fall down, but a third one had to go backstage before the final bow to take off her heels. It was Miuccia Prada herself who recounted that it was the socks made to wear with the sandals - an aesthetic quirk dear to Ms. Prada - that made it impossible to walk steadily. When they hit stores the following year, the sandals were sold without socks and also made available with lower heels.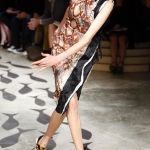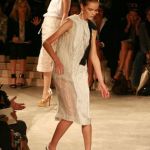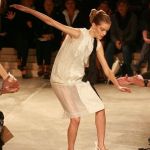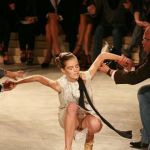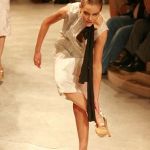 As is often said, it doesn't matter how you fall, but how you get back up. The secret is all in the attitude. Chinese model Ming Xi, who during the 2017 Victoria's Secret show tripped and fell in front of 18,000 people, knows this well. Ming Xi laughed, got back up, and ended the catwalk. Candice Swanepoel did the same at the Givenchy SS16 show, where she fell ruefully, then got up with a big smile. Interviewed a few years ago, she recalled that moment as the most embarrassing of her career.