What we can expect from Marco de Vincenzo and Maximilian Davis
New challenges for Etro and Ferragamo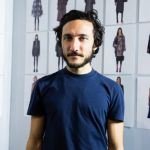 This September, Milan Fashion Week will host two of the most awaited debuts of the Spring 2023 season. Sicilian designer Marco De Vincenzo will unveil his first collection after assuming the creative direction of Etro, the Milanese darling dating back to 1968. Meanwhile, British designer Maximilian Davis, at only 26, will be taking over the helm of multi-billion dollar brand Salvatore Ferragamo. On May 25th, it was announced that Veronica, Kean and Jacopo Etro would hand De Vincenzo thedirection of Etro's women's, men's, and homeware collections. The Messina-born designer came onboard as part of a restructuring led by CEO Fabrizio Cardinali, who, along with Etro's founder and President, Gerolamo Etro, trusted him to re-route and expand the Italian label.
Etro's recently updated Instagram bio reads «masters of color and textile, since 1968», while models serve as a canvas for psychedelic makeup and body art in a solitary sequence of portraits. The flowers and colors hint at the concept behind Etropía, De Vincenzo's first collection for the brand, to be shown on September 23rd. The almost-empty feed indicates change already – Mr. De Vincenzo, known for stretching the potential of materials at his namesake brand, wants to wave adieu to the Bohemian air that has long run in the brand. De Vincenzo thinks of expansion and sees in Etro more than sheer blouses, caftans, and heavy prints. «Etro is thought of as a print brand, but that is wrong», he said in a recent interview. Etro alla Marco de Vincenzo sees a future of (possibly embellished) textiles, informed by the designer's tendency to lean towards literacy when creating graphic fabrics, explosive injections of color –this time in more solid formats– and strong accessories, a department he successfully heads, and will continue leading, at Fendi. Etro not only awaits an aesthetic redirection but a correction of practices that, by now, many other fashion houses have implemented, including Mr. De Vincenzo's namesake label. In February, Supérno, his last collection for the eponymous brand he launched in 2009 released to high praise – unused samples and dead stock were reworked and revived with spikes, beads, and crystals; a practice the designer wishes to introduce, somehow, at Etro.
In Florence, Maximilian Davis works on his debut collection for Salvatore Ferragamo. His appointment follows the directorial limbo after Paul Andrew's exit in 2021. When revising Paul Andrew's history of minimalist collections at Ferragamo, his last outing for the brand (FW21) felt aggressive. Not only was the collection presented mid-pandemic, but the purist line that the designer had followed (of safely tailored suits, crafty knits, and muted color palettes) was eclipsed by an array of looks that let at full display Paul's appeal for everything futuristic. Hence, a rupture. The timing wasn't idyllic at Ferragamo for a vision-baring display of Andrew's creativity – in 2020, revenue dropped 33 percent, according to Business of Fashion. It takes power moves to revamp a heritage house. After the naming of a new CEO for Ferragamo, Burberry's Marco Gobbetti (known for also making Phoebe Philo's Céline, well, Phoebe's Céline) came the appointment of Davis, a rising star designer who can cut, drape, and sell. Only a few collections out, his eponymous brand was already a top-seller on retailers like Ssense, Matches Fashion, and Net-a-Porter. Maximilian could turn around Ferragamo without dismissing Paul Andrew's intent of futurism. His understanding of newness and sensuality intertwines with solid leather work and tailoring capabilities – key to the brand's business. In the tension between discretion and sensuality, the collections for his eponymous brand (now paused) gravitate towards the latter. Still, solid construction and soberness permeate the garments – something helpful when taking over an archive like Ferragamo's.
From Maximilian's Salvatore Ferragamo, one would expect unpredictable yet smooth twists in tailoring, e.g., inventive closures for curved lapels or uneven sleeve ends; updated, more daring silhouettes to the already successful Ferragamo suit. Dresses with elongating abilities are also imaginable in this universe (he likes to give a girl a towering look). While his brand has appealed to celebrities for its undeniable sexy –and one can bet on an unfolding of skin-baring looks– Davis is likely to display his abilities at shirt-making, picking up references from his religious background and the always elegant Florentine essence. With two of Italy's dearest houses under their direction, the pressure is on for Mr. De Vincenzo and Maximilian Davis. Ultimately, one hopes both creatives can decipher a way for these brands into younger consumers, as well as how to successfully challenge their respective ateliers to demonstrate the fine craftsmanship for which Etro and Salvatore Ferragamo are known.