The future of retail is "hyperphysical"
Brands that have turned their stores into a sensory experience
At a time when the spectre of pandemic has been overlaid by the spectre of inflation, brands have to find more imaginative ways not only to compete, but also simply to sell. From summits in the Metaverse to fanzines, community building is a complex process studied in detail by marketing and communications departments with the aim of building a universe around buyers that is as realistic, complete and personalised as possible, with which they can identify. In the post-pandemic present, the key to success is undoubtedly the "hyperphysical" shops, the macro trend, identified by The Future Laboratory and reported by Vogue Business, which describes retail spaces so spectacular that visiting them is an emotional experience. From Balenciaga's pink fur-clad pop-ups to Jacquemus' bag vending machines: at a time when many consumers have yet to abandon e-commerce as their preferred mode of purchase, hyperphysical retailing is catalysing the attention of younger consumers. According to a 2018 survey conducted by IBM and the National Retail Federation, which polled 15,600 global consumers aged 13-21, around 56% of Gen Z global shoppers go to physical shops for a "fun" experience, where the set-design becomes the subject of an endless loop of Instagram posts and TikTok.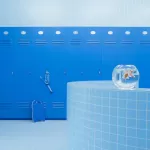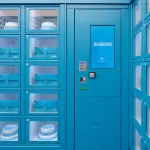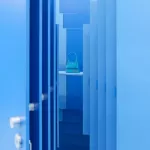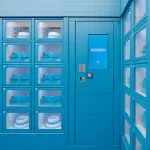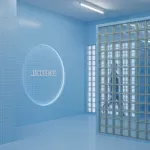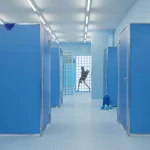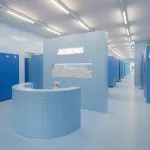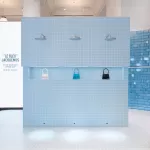 Among the brands that have been able to build a defined and peculiar imagery around themselves, also through hyperphysical stores, the undisputed leaders are Jacquemus and Balenciaga, not by chance the favourite brands of Gen Z. From Le Bleu, the pop-up that opened this week at Selfridges in London, where Simon Porte Jacquemus has reinvented his personal bathroom, transforming it into an experiential point of sale, to the monochrome shops in Milan and Paris - one in white, the other in pink - both of which have gone viral on social media, and the 24-hour bag vending machine on Oxford Street. "It's not just about buying" - Jacquemus commented in his Instagram story - "It's also an experience, a concept. The idea is to break boundaries in the world of luxury. We want you to feel welcome and have a great experience, whatever you do inside. You can even walk in and take a photo. This is Jacquemus." For Balenciaga, meanwhile, the pop-ups opened for the launch of Le Cagole feature K-Pop-style pink fur interiors, while the permanent stores are increasingly taking on the appearance of post-apocalyptic brutal art installations, as in the case of the most recent London shop.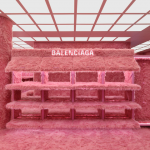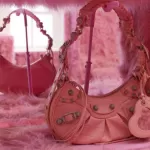 Other brands are making strides in terms of community engagement, inviting visitors to simply enjoy the experience, rather than buying at all costs. In 2021, Bottega Veneta set up an actual maze in Seoul, while Mulberry is currently hosting a pop-up in the same city to promote its new Softie bag that mimics the bag's sensory qualities, with spongy furniture and decorations inviting visitors to interact with the environment. The installation in central London last April designed by Coach to replicate the aesthetic of its flagship Pillow Tabby bag had surprising results: a "designed to increase brand momentum" in the offline space that boosted sales by 140% and shop attendance by 40% during the opening weekend.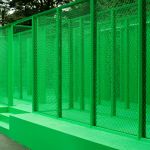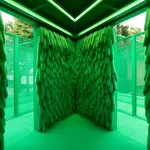 But it's not just about interior design, some luxury marketers are looking at new initiatives and features to make being in a physical store an all-round multi-sensory experience, including the possibility of integrating ASMR, following in the wake of the trend's popularity on YouTube and TikTok. The idea is that shops should no longer be simple shops for the purpose of selling, but meeting places where memories and emotions are crystallised by a hyperphysical experience in its most material and sensorial form. Sight, sound, touch and potentially even smell and taste: the best way to retain digital native customers is to surprise them with something they are no longer used to, reality. If the rise of e-commerce, thanks also to pandemic contingencies, has reached an unstoppable pace, perhaps it is time to start thinking of stores as a place capable of projecting the identity of a single brand in its entirety.