Finding a fashion job is possible, as told by someone who has made it
5 fashion students shared with us their personal experiences
Finding a job that blissfully fits you like your favorite pair of trousers is undeniably a trouvaille. There is a daily mantra for job seekers starting from perfectly curating their portfolio, designing a decent resume, and ending with simply pushing the boundaries of their comfort zone. All the motivational speeches on how to grow and step into the fashion industry sound familiar and self-exhausting, though in the long run have value. Even so, what is the key to joining the fashion market with a dream job, when you do not know where to start? After reaching out to students from one of the top Italian fashion universities to ask for advice and reflect on their experience in staying afloat in career growth, below are the first-hand tips and stories to consider while job hunting.

Lucas Pantoja, who did Bachelor's in Fashion Styling and Creative Direction at Istituto Marangoni considers the uncertainty in getting a job in fashion to be one of the sources of fear for students. The pandemic was somewhat a fuel into already established insecurities and self-doubts rooted in student's minds and brought forth multiple limitations, for example, traveling.

"My biggest takeaway from what I've experienced and observed through my colleagues is that the worst application is the one you're not sending. Every moment and every application counts, so the longer you let fear hold you back from writing that cover letter and clicking send, the more possibilities you're missing out on. Sometimes it takes just one email or reaching out to one of the slightest connections you might have, for the most important opportunities to arise. The first writing gig I ever got was through responding to a years-old Facebook post looking for interns."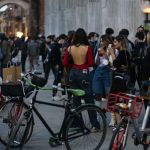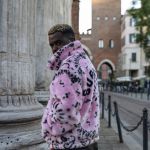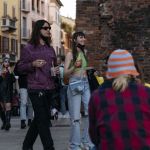 Marco Covitto, the Polimoda alumnus, majoring in Fashion Business after graduation was in constant research both surfing through online platforms and asking friends about Intern or Assistant roles in Fashion Business.

"The most appropriate approach in this period is based on a proactive attitude. This means - being daily active on various social media and websites (LinkedIn and FashionJobs.com, in the first place), professionally presenting yourself during interviews, taking advantage of all the available opportunities, and making an extra effort to pursue your dreams. It is also important to be psychologically well-balanced, and not feel inferior to anyone because we all have important skills that, within the right environment, can strongly come out."


Giulia Lippens, an alumnus at Polimoda, who has majored in BA Fashion Art Direction, instead of worrying too much about her future post-graduation plans has decided to do a 3-months Summer internship and later enroll in Master's in Photography to pursue her future career.

"I learned that seizing the opportunity and having many connections is the best thing you can do. I always suggest working on your portfolio. It tells everything about you: 'who you are,' 'how you work,' and 'how you perceive the world, people, and things around you.' It is very helpful to have your online portfolio always by hand; can be a website, a pdf on your phone, or a google link (that is ready for them to download). Don't give them all your work; make them interested in you but save some for later."
Janin Yessaian from IED has graduated with a Bachelor's in Fashion Design and began fixing her portfolio right away. Thanks to Linkedin, she found useful connections, which helped her go forward in her career.


"I advise the new graduates to have a great deal of patience since it takes time to reach what you have in mind. I also recommend them to keep learning even after graduation, like taking online courses, to try learning more about various fields, because that helps to get more insight about the market and about their future careers. The bottom line is that you must be updated about the many different possibilities in your job field. Never give up until you get what you want. Be that person but remember to enjoy the journey."


Sajith Amaratunga, who currently works as a Leather Goods Assistant at Balmain, in 2020, one week upon his graduation, was hired by Balmain as a part of its Accessory team. After a few months, he joined the Chloé team but again in 4-5 months was called back by Balmain but this time with a contract.

"I would suggest being patient. Now it is difficult to find jobs and I know it from my friends back in Rome who are still seeking a job. The time will come, so do not lose hope and faith. The interview (with Balmain) went nice but of course, in the beginning, I was the only one who didn't receive any contract. In the end, I was the first one to start working in the Maison."

Most of the students surveyed pointed out that free internships were a common practice during the job seeking. They might bring good knowledge and profound experience but last too long for those who need financial support during their stay. Others mentioned the hardships of online interviews that limited their presentation format of portfolios, especially for fashion design or craft students.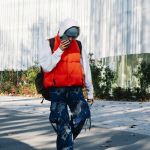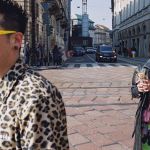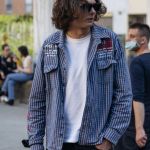 Before the Coronavirus pandemic, the concept
"where there is a demand there will be supply"
worked relatively well, as new opportunities were popping on the corner of the business world and potential employees were there to catch them. Yet, the side effect of the coronavirus pandemic brought a shortage of hiring companies and a boom of job seekers thanks to the layoff and a very fragile economic situation in the country. With this hot topic on the tip of a potential worker's tongue which is never-ending, one of the most effective ways to find out how to approach the task of finding a good job is always asking those who are in the same boat.
One of the changes that impacted the fashion business post-pandemic and now drive fashion's demand in regards to its future employees is the increase in
digitalization
. According to
Mckinsey
's article on the gains post-pandemic,
"Accelerated digitization and important transitions toward sustainability trigger new demand, new jobs, and higher productivity growth."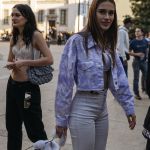 This trigger also fostered remote work and digital literacy. If every cv, which sent to a hiring company, would be a coin thrown into the wishing well, we would seriously consider building another fountain to leave space for people to make a wish. So what does the fashion market need from potential employees? Flexibility? Tech-savviness? Certain job positions such as
Computer-Generated Imagery
,
Virtual Showroom Designer
, and
Social Media Manager
are more welcome than before. However, it does not mean that a store merchandiser, per se, will go off of the hiring employees' radar. It is all about the performance and the way individuals present themselves in the business environment that counts. At the end of the day, a well-carved coin thrown into your favorite wishing well has fewer chances of getting unnoticed.