5 mistakes not to make when wearing cargo shorts
Perhaps the riskier garment to wear for any man
Cargo shorts have a dual nature: on the one hand they should not even exist, as a shortened version of the cargo pant invented by the British at the time of the World Wars, and then relocated, so to say, into the fishing world in the 1980s; on the other hand they are literally the most comfortable pants to wear for any man who does not want to wear bags or pouches. Hated by the fashion world, loathed by the petty bourgeois who take themselves too seriously to expose their calves, abhorred by the posh crowd who doesn't wear anything that doesn't shout "tailoring", cargo shorts do not deserve the bad reputation they have. Firstly because their dadcore aesthetic is something absolutely fresh if it is well thought out, secondly because, in a fashion that has now been reduced to commercial or eccentric, they represent the real bastion of anti-fashion. None other than that, most men in this world make serious mistakes in wearing them.
Here are the five most serious.
1. Cargo short and formal shirt/polo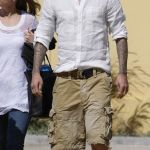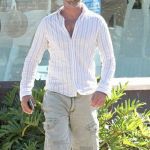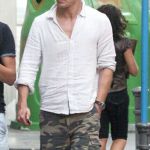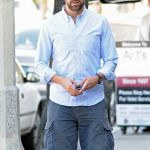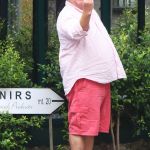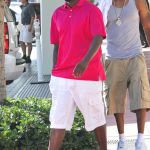 The combo of cargo shorts and shirt or polo shirt is not bad in itself, the only rule that must be respected is that, as a relaxed garment by its nature, the cargo short cannot be paired with the same shirt that you would wear to your cousin's confirmation. Whether it's a slightly faded and oversized vintage shirt or a short-sleeved shirt with a holiday flavor, your look might as well work. In general, always remember to play it well in terms of colors and silhouettes: avoid tone on tone, alternate warm colors to cold as much as possible and remember that the fits are relaxed but must never seem sloping on your body.
2. Camouflage is overdone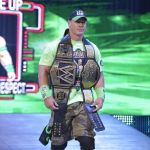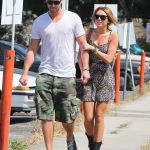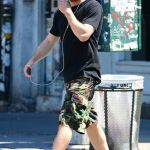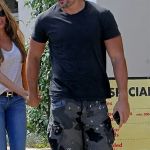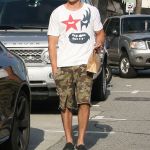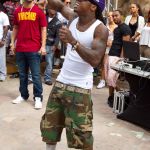 The cargo short comes from the cargo pant, so it is a head of military ancestry. Following the logic, there are only know three possible colors: beige/khaki, military or olive green and camo. Black also remains acceptable, as it is a not-color. As for the camouflage pattern, it must be used with some prejudice: Lil Wayne and John Cena literally wore it to death – so to death that wearing it today is equivalent to saying that you have lived under a rock for the last fifteen years. Completely unforgivable are the other colors: blue navy, red, gray, with tropical embroideries, with patterns ... However, the fundamental derogation remains that of design – if the construction of the trousers is really original and it is a noteworthy item, the color will pass in (relative) second floor, such as Sean Combs in the very nonchalant-but-strangely-chic look you find in the gallery.
3. Never baggy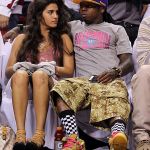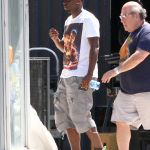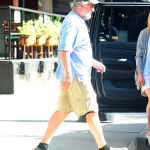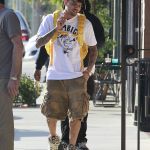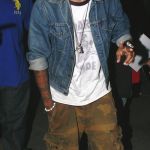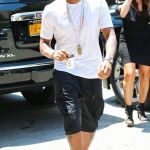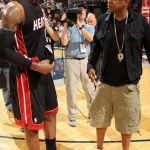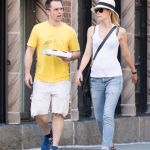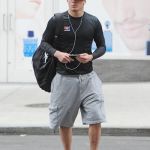 The first mistake anyone makes with cargo shorts is to wear baggy versions, too wide, or falling below the knee. Any short that doesn't come just above the knee is just a long pant that didn't make it. This does not mean that the cargo should be tight: they are trousers, they must draw the silhouette of your legs, which are half your body. If you care so much about baggy pants, you might as well wear a lot of potatoes.
4. Clean lines, avoid distressing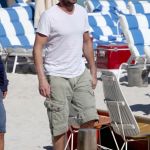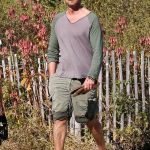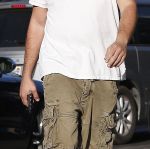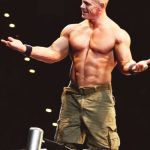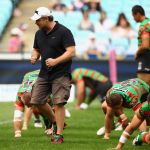 The surfer/Hawaiian mood of many fast-fashion brands of the early '00s has led a huge majority of cargo shorts to have distressing marks, especially on the seams of their pockets. And although, on the level of the fabric, a little distressing helps to give texture and substance to the colors, it is also true that those pants with baroquely sewn pockets, dangling like deflated balloons, full of fake-ruined stitching are quite shabby. To redeem itself, the cargo short must be clean and almost minimalistic, made of a fabric with a beautiful texture and that doesn't crease everywhere, with well-sewn pockets and tidy details: in this sense Justin Bieber is a real master.
5. Yes to dadcore, circumvent the boomer effect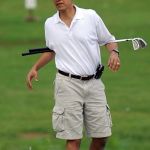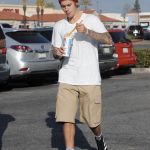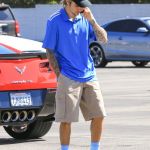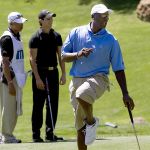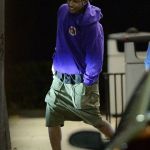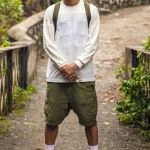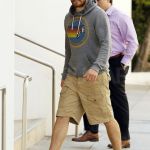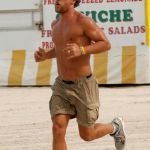 Whether you wear them in a sporty way like Matthew McCounaughey running on the beach or Michael Jordan on the green or in a clean style like Justin Bieber or A$AP Rocky do, remember that one thing is the dadcore aesthetic, another is the boomer effect. Dadcore is always fresh and always, at least partly ironic, and cargo shorts are one of its symbols. The key to avoid looking like boomers lies in the jersey and shoes with which you pair them: the older, battered and uncoordinated they are, the more likely the boomer effect will become. Don't be like Jake Gylenhaal, who mixes a meh grey hoodie with black and neon green sneakers running sneakers - just because the overall colors are dark doesn't mean they go well together. Obama playing golf here is the reference: the hat and glasses say he is a sportsman, the clean white polo shirt in the shorts is both chic and very discreet and the belt with cell phone carrier gives him a dash of quirkness without making him look randomly dressed. In your case, though, pair them with something youthful, like a nice pair of sneakers.