The best and worst outfits of the first evening of Sanremo 2021
The drip is real on stage at the Ariston
In a world of pandemics, DPCM and Saturday night dead, the Sanremo Festival 2021 came as a flash of television normality between news casts. Normality is done to say: throughout the evening both Fiorello and Amadeus have only reminded us that the armchairs were empty and that the pandemic was underway – but after all Rai is like that loving mother who always freezes the joke with a recommendation. From here you can understand the polarized energy of the evening, with Matilde de Angelis and Ibra on the one hand and the nurses and law enforcement gangs on the other. Even the songs seemed (strangely) different from the usual sappy songs but it is important to remember one thing: Sanremo is pure Italian camp. The Festival was never beautiful, in fact, until it brought all the surrealism and glorious cringe of Italian pop culture to the stage of the Ariston.
Obviously no one, on stage, spared themselves with outfits and that's why this morning, fresh-minded, a ranking of the best and worst outfits of the first evening was needed to help clarify our ideas.
TOP
Fiorello dressed like in "Midsommar" and then in Giorgio Armani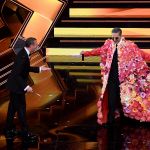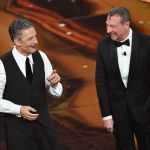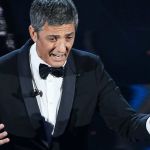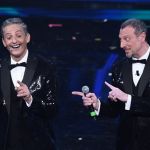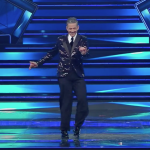 Every movie buff will have had a flashback to Ari Aster's horror Midsommar seeing Fiorello covered with a flower bell, but his retro look (inspired by Totò?) in full Giorgio Armani has centered the point.
Arisa and Aiello in Margiela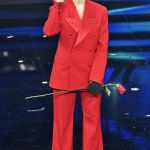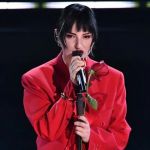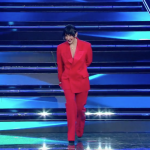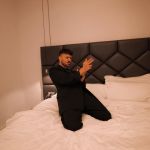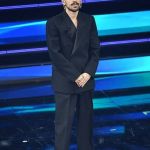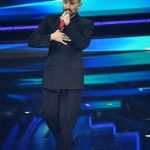 Margiela is always Margiela, even when the songs are a bit meh
Matilda de Angelis in Prada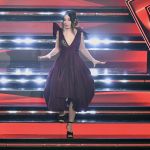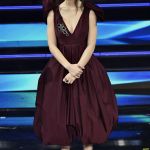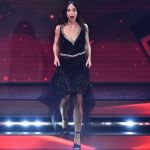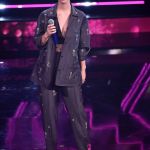 The best thing in Italy after the carbonara.
Colapesce and Dimartino in Dolce & Gabbana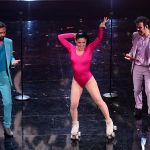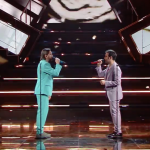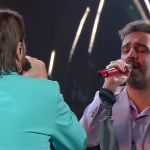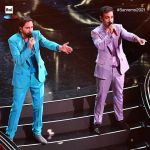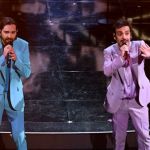 Are there dolce & gabbana outfits that aren't covered in baroque golden patterns? Well, because these two outfits were very fresh. Only negative note for those shoes.
Ghemon in Marni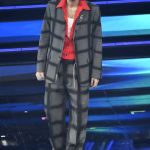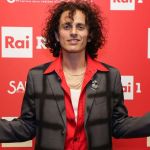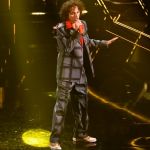 That suit is so good that I'd marry it and raise a family with it.
Achille Lauro in Gucci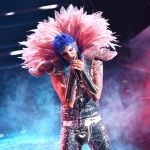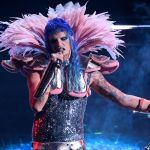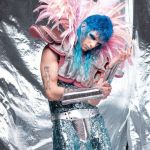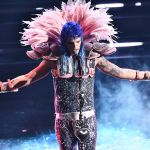 For the next edition let's bring Alessandro Michele to the stage directly, he is the real star on stage.
Maneskin in Etro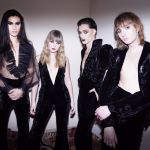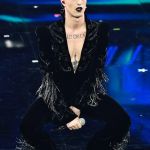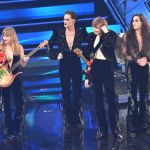 Outift so on point that the lyrics of their song seemed almost bearable. Damiano David is the next Italian sex symbol and we don't deserve to have him.
Coma Cose in MSGM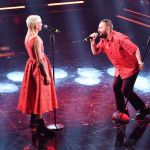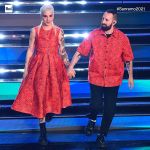 You and me, and Massimo Giorgietti makes three…
FLOP
Ibra in DSquared2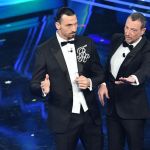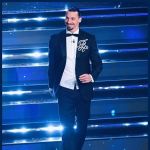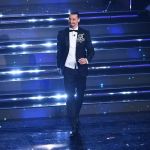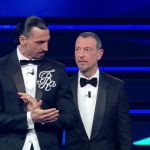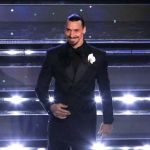 Last night Ibra looked like Viggo Mortensen in Eastern Promises. And that's fine. But that brooch. What was a brooch?
Max Gazzè dressed up as Leonardo da Vinci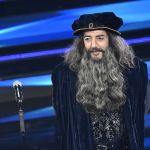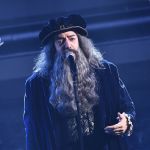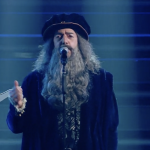 Is Halloween early this year?
Elena Faggi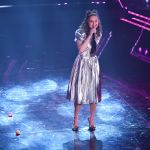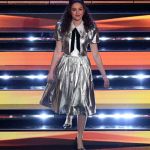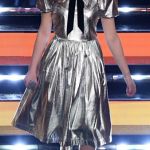 She's young and she sings good. But that "puritans in space" aesthetic is not her brand.
Annalisa in Bluemarine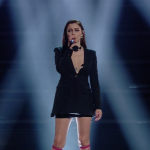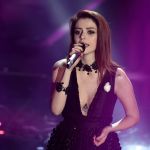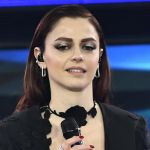 At first I was just bored, then I was those shoes.
Madame in Dior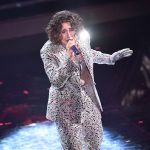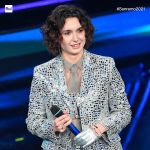 "No disco ball was harmed in the making of this outfit".