The story of the internship of Kanye West and Virgil Abloh at Fendi
Made of photocopies, coffee and $500 a month
*** UPDATE 29/11/2021 ***

This article was originally published on February 16, 2021, a few months before Virgil Abloh's untimely passing. Virgil Abloh was a source of inspiration and a pioneer, the whole editorial staff and the whole team of nss magazine huddles in condolences to the family and collaborators.
Underpaid, exploited and frustrated.
These are the first three words that come to mind when talking about interns, a category that is an integral part of the world of work that has learned to use them for the most disparate tasks, including coffee and photocopying in an infinite loop of thankless tasks enclosed under a
unique and large imaginary category: experience.
In 2009 that role had fallen to two exceptional names such as Kanye West and Virgil Abloh, both engaged in Rome in a Fendi internship made up of cappuccinos, photocopies and other tasks that we would hardly be able to associate with the current artistic director of Louis Vuitton and
to the 21 Grammy winner.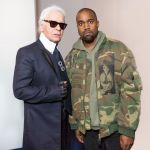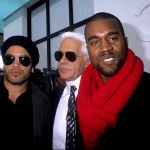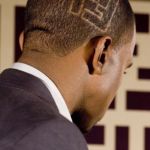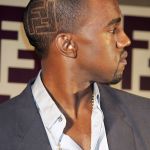 Before embarking on this transoceanic adventure from the New to the Old Continent, however, Kanye West had very different plans. After the release of 808s & Heartbreak in 2008, Kanye was ready to go on tour with Lady Gaga for what had been renamed Fame Kills: Starring Kanye West and Lady Gaga, a mega event with 34 stopes that would take around Canada and the United States two of the biggest stars of contemporary music. Everything was ready, from the stage design to the promotional photos taken by David LaChapelle, to the promotional video with the tagline "What happened to all the rock stars? The fame killed them!". An almost prophetic phrase that anticipated what would happen shortly thereafter, when Kanye West, in one of his most famous moments, decided to take the stage of the MTV Music Awards and interrupt Taylor Swift during her speech for the victory of the Best Female Video Award. Right or wrong, the happening led Lady Gaga to cancel the tour and Kanye to retire from the scene until 2010, the year of release of My Beautiful Dark Twisted Fantasy.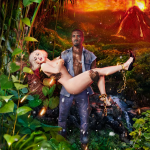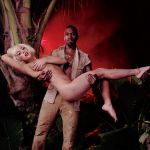 Still far from the launch of his first Yeezy collection which will arrive only in 2016, West had decided to use that transition period with a trip abroad, leaving for Rome towards Fendi. Virgil Abloh, who recently graduated in architecture and was already active in Chicago street fashion, but above all close to the world of West after working on the cover of 808s & Heartbreak, would also join him. For its part, Fendi was experiencing a moment of transition that began in 1999, when Prada and LVMH had joined forces to buy 51% of the company and continued over the years with the slow and gradual takeover of Bernard Arnault's group. A leadership also represented by CEO Michael Burke, Arnault's trusted man with enormous experience first in Dior and then in Louis Vuitton, where he then returned in 2012 to later cover a key role in the choice of Virgil Abloh as artistic director. Kanye West's admiration for Karl Lagerfeld is certainly not a secret, so it's easy to imagine why the Chicago rapper had chosen the Maison of which Lagerfeld was the creative director as the starting point for his adventure in the fashion world. An adventure started in the simplest way possible. In an interview with Hot 97, Kanye had described the experience like that of any other intern between "going to work every day, walking to work and getting some cappuccinos". A job that earned them 500 dollars a month, as confirmed by Michael Burke: "I paid them 500 dollars a month! I was really impressed by the news they brought to the studio, they were disruptive in the best sense of the term." Among the merits to be attributed to Kanye and Virgil there are certainly the leather jogger pants, proposed by the two interns and rejected by Fendi and then turned into one of the biggest trends of 2013. In reality, the internship was not that positive. In an interview with Charlamagne Tha God, Kanye recalled the time spent in Rome with Virgil Abloh: "We couldn't do anything, we were just happy to have a key card. We didn't know how to make real clothes, we used a lot of photoshop but we didn't real clothes ". An experience that earned Virgil Abloh the nickname of "fastest photoshop artist" ever seen by Kanye.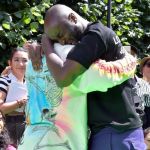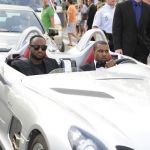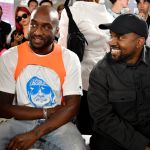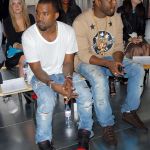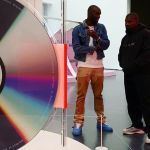 The experience at Fendi has been fundamental for the careers of both, giving substance to the ambitions and aims of both West and Abloh. In a few years, the first would have started working on his first project in fashion, the Pastelle brand which involved Abloh himself together with the trusted Don C, Willo Perron and Matt George. If it took years to see a rapprochement between LVMH and Abloh, Kanye had not only signed a contract with Louis Vuitton for the creation of some sneakers, but he had come close to signing an agreement with Arnault for the launch of the first Season of his brand Yeezy. In the meantime, Virgil was certainly not idle, quite the contrary. In addition to the role of creative director of DONDA, between 2012 and 2013 he founded first Pyrex Vision and then Off-White starting a path that in 2018 led him to find Michael Burke at Louis Vuitton. Burke himself confessed that he had never lost sight of Abloh's work, causing more than a few regrets in the Fendi house which, despite having two golden talents like Kanye and Virgil with them, preferred to let them go away to choose, years later, Kim Jones as Artistic Director. The same Jones who almost ten years earlier had been chosen by West as one of the consultants for his Pastelle brand, thus closing a circle that lasted more than a decade. After Fendi, however, Kanye did not abandon his passion for internships in fashion, working with Giuseppe Zanotti on his collaboration with Balmain (of which West was testimonial in 2016) and asking, but not getting, a position as assistant to Raf Simons.