How has the sneaker game changed in the last five years according to StockX
The data in a report published on the anniversary of the site's birth
Between trends, releases and other phenomena, the sneaker game is a game whose rules are constantly evolving. To better understand what has changed and how, StockX has published a report of the first five years of the site's activity, highlighting the main news and past and present trends in the world of sneakers.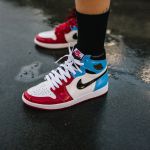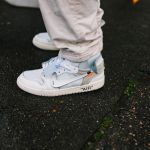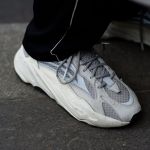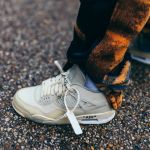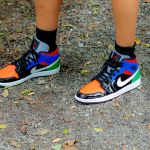 Nike has undoubtedly been the absolute protagonist of these five years, managing to consolidate its position and transforming already known models and silhouettes into real pillars of the brand. The Air Max, for example, saw an 800% sales growth, while the adidas Ultraboost fell by 80%, underlining how the collaborations, from Travis Scott to Skepta, have played a fundamental role in confirming the AM as a bulwark of the sneaker game. But these years have also seen the return of the Dunks, which in a few months have become the best-selling silhouette among those of the Beaverton brand: from 2016 to 2021 the number of Dunks in the top 1000 best-selling sneakers on StockX has increased by 25 times, while the sales of another historic model like Nike Le Bron fell by 60%. From one basketball star to the next, the Jordan 1 has been the best-selling Jordan model on the site for five years, while becoming one of the top models of the sneaker market.
Following the intentions of its creator, Yeezys have seen a decline in their resale value as a result of the stock increase of many models. In particular, the Yeezy 350 v2, the flagship silhouette of the Kanye West brand, saw a drop in the average price of about 50%, from an average of $611 in 2016 to $330 in 2021. Another of the key arguments in recent years it has been the far too marginal role of women in the sneaker industry, among the themes of one of the episodes of The SnakerPod, the podcast created by nss in collaboration with StockX. Although the number of men's sneaker sales is still higher than that of women's sneakers, the latter has seen exponential growth in the last five years, increasing by 1,500 times from 2016 to today. To realize the change, just think that every four hours StockX sells the same number of women's sneakers sold throughout 2016.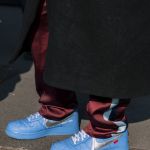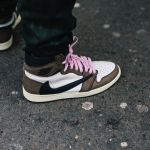 But how has StockX changed since its inception? To cope with an ever-expanding market, the site went from having 4 authenticators in a single authentication centre to having over 300 across ten different centres. A growth necessary to cope with a reality that if in 2016 it had only 17 brands in the catalogue with 6000 products in the catalogue, today it has over 120 thousand divided by more than 500 brands.