Ube Studio and its expertise are the perfect partner for Ancuta Sarca's vision
A synergy that gave life to remarkable results
A little over a year ago the creations of a young and at the time unknown designer went viral on Instagram. The shoes imagined by Ancuta Sarca, a Romanian designer living in London, went viral for their unusual, irreverent look yet bearing a personal, very practical touch, an unprecedented blending of luxury, sneaker culture, DIY and sustainability, anticipating trends and obsessions. An expert eye couldn't but notice a similarity between the football boots that walked on the catwalk during the Miu Miu SS21 show and Sarca shoes.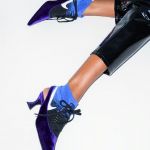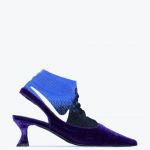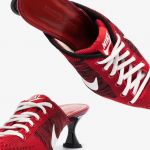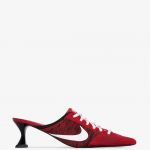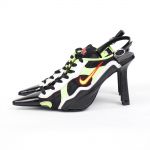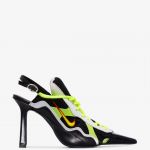 Sarca's hybrid sneakers are a mix of many different elements, difficult to find in the products of great fashion houses. In particular, the creation of the footwear imagined by the designer is closely connected to Ube Studio, a full-service company with more than 50 years of experience, that combines the Made in Italy quality with a great feel for trend shades and changes. The skills and the vision of this family-owned and run business, led by Francesca Strigi Loddo, play a fundamental role in the production of Sarca's shoes.
The one between the Romanian designer and Ube Studio is a perfectly working synergy, as the factory followed the designer's instructions by engineering technical solutions to her creative brief. When it comes to the production of Sarca's creations, the greatest challenge for the craftsmen of Ube Studio lies precisely in the distinctive and singular look of these items: given that each kitten heel is made from uppers and parts of old Nike sneakers, the difficulty for the factory consists in transforming a running or soccer shoe into a feminine and elegant silhouette. For this reason, the shoes are hand made one by one. With the aim of creating quality footwear with a sophisticated design, Ube Studio relies in particular on the modelling process, on the choice of materials, and on the skills of its talented artisans, who have further elevated their art for this collection.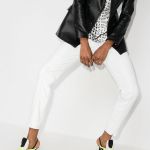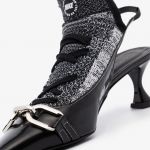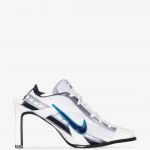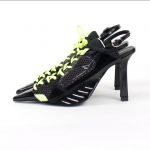 More than anything, the relationship between Ube Studio and Sarca came about in the name of sustainability, a topic close to both companies. It was precisely this DIY, sustainable and ethical spirit that made Sarca's work, and therefore that of Ube Studio, stand out, both becoming influential and ultra-cool spokespersons of this highly important matter. The hybrid sneakers of Ancuta Sarca, and the production process behind them by Ube Studio, show that it is possible to combine sustainability and high-quality fashion.