Why American comedians were the first sneaker heads of the show business
From pioneer Jerry Seinfeld to Pete Davidson and Hasan Minhaj, comedians and sneakers have never been closer
What does a middle-aged white comedian have in common with a pair of Nikes among the most hated (yet beloved) of the last few years? Apparently nothing, actually a lot, especially if the aforementioned comedian is one of the most influential and successful of all times, Jerry Seinfeld, and those sneakers are the Nike Shox TL.
The unexpected bond that links comedians and sneakers is much more solid and intertwined than one might think, and Seinfeld is just a small example.
When talking about sneakers on TV, the first show that comes to mind is Fresh Prince of Bel-Air, the stage from which Will Smith turned into the spokesperson of the culture and the aesthetic (especially black) of the time, as Martin Lawrence did a few years before with his show. The idea guiding the stylistic choices of the Fresh Prince was the show-off, the display of coveted or yet-to-be-released sneakers that had also a cultural value.
Contrasting with the loud prints and the bold outfits worn by Smith, in those same years there was a Jewish guy that at the beginning of the 90s would start his career as a stand-up comedian in New York. Just as his hero, New York Jets Joe Namath, Jerry Seinfeld would wear mainly white sneakers, but never boring. For Seinfeld sneakers had to be a statement piece, a powerful accessory able to upgrade a plain and basic look. During the first seasons of the eponymous sitcom, the comedian is seen wearing above all Nike silhouettes, with the likes of the Nike Air Mowabb ACG OG, Jordan 6 "Sport Blue", Huarache "Purple Punch", Air Jordan V "Grape", Air Trainer SC High "White/Royal Blue", Air Jordan 7 "White/Cardinal Red", Air Structure 2 "White/Deep Purple" and the Air Tech Challenge, the same worn by Andre Agassi.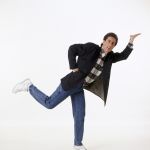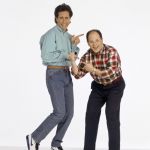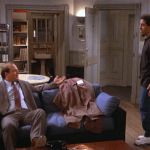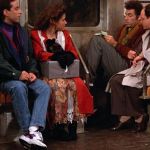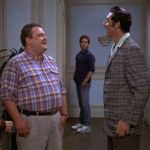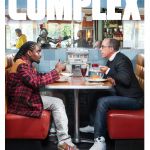 The latter sneaker is emblematic of Seinfeld's style and aesthetic, who with great nonchalance, episode after episode, would show off an impressive array of controversial and disputed sneakers. Seinfeld took advantage of direct contact with Nike, in particular with the so-called Nike Lady, Tracy Gray, who at the time was in charge of the relationships between TV shows (first and foremost Friends) and the sportswear brand. The comedian would receive on a regular basis free sneakers, reaching an impressive collection of 500 silhouettes. From the sixth season of the show, though, Jerry started wearing less and fewer sneakers, opting for more formal and, let's say it, boring shoes. It's not clear if this style evolution was caused by the end of the contract with Nike, but what is certain is that Seinfeld continued to wear the creations of the Beaverton giant in the following years. For the last twenty years or so Seinfeld has been wearing above all Nike Shox, one of the most disputed and controversial silhouettes of the Swoosh history because of its shape and unusual sole. Sealing this unconditional love, a few years ago the New York Mets along with Nike gifted Seinfeld with a pair of special and customized Nike Shox made with old uniforms of the team. Even on his Netflix show, Comedians in Cars Getting Coffee, Seinfeld wears almost exclusively Shox, often matching with the colour of the car chosen for the episode. Thanks to such a specific taste, according to many Seinfeld is an underrated streetwear god.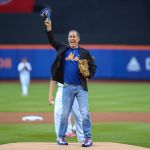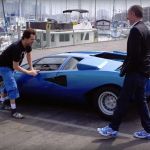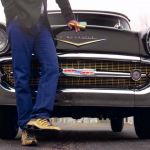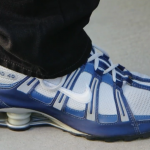 Becoming known in Seinfeld's years, Dave Chappelle, Chris Rock and JB Smoove have always boasted a special relationship with the sneaker game. The first two above all, close Kanye West's pals, were early fans of the YEEZYs, Rock often wears them on stage or courtside at Knicks games. Looking at the cover of his first comedy album, dating back to 1991, Rock was unknowingly years ahead of his time, with that pair of Jordan V 'Grape', a leather jacket and light blue jeans. A great basketball fan, JB Smoove starred also in a bunch of Jordan Brand commercials, even along with Scottie Pippen, and in one of his first comedy specials, he would describe the specific walk of the sneakerheads of his neighbourhood, who walked around trying not to ruin their beloved Air Force 1s, with the feared creasing.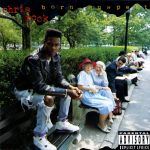 For many of these comedians, the passion for sneakers arose from the interest for basketball, or more generally for sports, a kind of rite of passage for many was the purchase of their first pair of Jordans. But not only. In the moment of greatest visibility as of vulnerability, when you're on stage alone with thousands of eyes looking at you and a spotlight on your face, it's crucial to feel confident, and that's here that sneakers get back in the game. Also, many comedians would call themselves losers, or that's what they want us to believe, and this accessory was and is able to make them feel and look good.
Explaining further this concept was Pete Davidson, a Saturday Night Live comedian (well-known also for his flirts with actresses and pop stars), who on an episode of Sneaker Shopping with Complex said:
I'm ugly as fuck, but when I put on a pair of sneakers it always makes you feel good, no matter what.
Davidson is very familiar with the hype and street culture, he gets its mechanism and its functioning, he even recounts reselling a pair of Red Octobers. Also on the red carpet, he does not renounce to his sneakers, even when wearing a tuxedo, as he did at the Rob Lowe roast when he was spotted wearing a suit with a pair of Nike Mag. A big Jordan fan, he often wears them at public events and he reportedly gave a pair of Jordans also to Larry David, the iconic actor and comedian often teased for his style choices and his super basic no branded sneakers.
For his part, Micheal Che, Davidson's partner on the Weekend Update on SNL, does not get the hype that surrounds this world. With more than 250 kicks in his personal collection, started out with a pair of Air Jordan 7s when he was a broke kid, Che has made his Weekend Update look, a suit with sneakers, one his benchmarks. For his comedy special, on the other hand, Che opted for a pair of simple yet iconic white Air Force 1s, a silhouette that will look cool even in 30 years.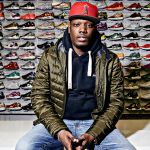 So in his element in the sneaker game to the point of criticizing the YEEZY sizing and the reselling prices, is Chris D'Elia, another American comedian with a vast collection of kicks. The first he fell in love with was his dad's Nike Air Max 180 - "It was the first sneaker that I saw and I thought it was cool" - while among his favourite stand out the Air Jordan 1 Shattered Backboard and the Lance Mountain x Air Jordan 1 SB.
But the most eminent comedian/sneakerhead of the last few years is definitely Hasan Minhaj. In his Netflix hit show Patriot Act, which with great irony and intelligence spaces between politics, economy, fake news and racism, Minhaj goes on stage wearing an array of hypebeasts silhouettes, from the Air Jordan 1 Union Los Angeles, to the Nike Air Fear of God 1 and the sacai x Nike LDVs, as well as his favourite, the Air Jordan 3 White Cement worn on the occasion of the episode dedicated to Supreme New York. Minhaj recounts with expertise and sense of humour the rise of James Jebbia's brand, without leaving behind the plagiarism charges or the acquisition by the controversial Carlyle Group, basically wondering if what started out as a real subculture has still cultural elements in itself or whether it has turned in a mere business. On his Instagram profile, moreover, he often posts pictures of himself with his favourite kicks on.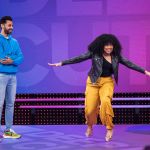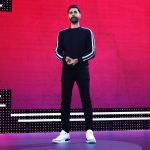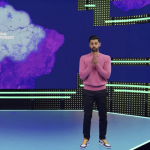 Not properly a sneakerhead but nevertheless the first entertainer to design a signature shoe with Nike, is Kevin Hart, one of the most successful and high-paid comedians in the world. What is usually a matter of pro athletes or rappers, in the hands of a comedian becomes an important evolution, the reflection of the change of the mediatic power and influence of a character like Hart. For his sneaker, Hart worked on a silhouette designed to train and run with - the actor is a fitness fanatic - enriched by motivational quotes running along the upper.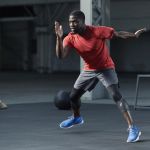 Aziz Ansari, instead, prefers minimalism, and above all on his Netflix show Master of None, wears mainly plain and refined sneakers by Vince and Common Projects. For his last special, directed by Spike Jonze and released almost after three years of silence following the charges of sexual harassment, as opposed to his preview shows, Ansari went for a very laid-back and casual look, finished off with a pair of black Vans slip-on. It might hold surprises the fresh winner of the Golden Globe for the best leading actor in a comedy Ramy Youssef, who although loves to play with classic and timeless silhouettes always in white nuances, like the Nike Air Force 1, his looks (often by Gucci), leave us hopeful for a trendsetting future.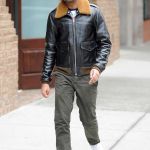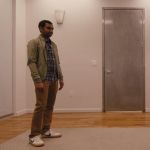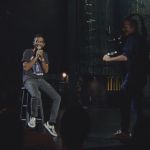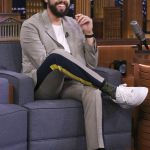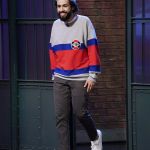 Lacking representatives in this instance are
women
, with one great exception:
Ellen Degeneres
(who else?), who not only has a shoe collection but during her show wears often hyped sneakers and coveted silhouettes, like the sacai x Nike LDVs or the Balenciaga Sock Sneakers, proving once again to be one step ahead of anyone else.