Is the future of fashion fish skin?
An article by Wired UK hypothesizes it
Until the nineteenth century, fish skin was used by Icelanders as a material to make shoes and durable accessories, nowadays, it is considered a valid ecological and luxurious alternative to classic leather. The advantages of this type of product? It is incredibly resistant, while light, it can be smooth, like cowhide, or, if you leave the scales, it can give a beautiful effect reminiscent of snakeskin. It is eco-sustainable because it consists of a by-product of the food industry destined to be discarded. For example, a ton of fillets produces about 40 kilograms of skin that is wasted.
It is less polluting since the tanning and dyeing processes used for fish are much less aggressive for the environment than those used for mammalian skins, which, as an article in Eluxe magazine points out, require strong chemicals responsible for the release of gasses such as hydrogen sulfide (an explosive, corrosive and flammable gas).
John Galliano, Prada, Christian Dior, Louis Vuitton, Salvatore Ferragamo, Nike (who is experimenting with the creation of perch leather running shoes) and many other big brands are trying to be sustainable and in so deciding to move towards alternative skins, also due to the lack of quality leather, less and less is available due to the high demand for expensive products in the material coming mainly from China and millennials.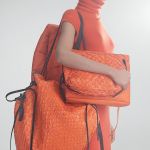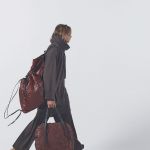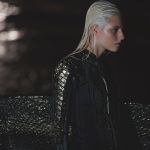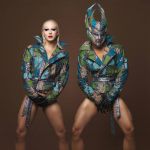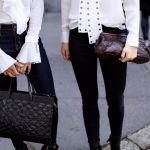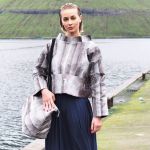 All these labels are addressed for the raw material of Atlantic Leather, the only company in Europe that supplies fish skin destined to then be transformed into luxury clothes, shoes, and bags. Based in the picturesque town of Sauðárkrókur, on a fjord in the north-east of Iceland, after a start in the sheepskin sector, the company decided to try fish skins in the 1990s.
As recalled by Gunnstein Bjornsson, the company's CEO interviewed by Wired UK, a lot of material (the waste of fish that Atlantic Leather buys from a nearby processing plant) ended up in a landfill, "smelly and not very pleasant, a bit like a fish soup". In 2000, after a decade of experimentation, they found a technique able to remove the fat (one of the main causes of unpleasant odor) and were then able to be completely satisfied with the product, so much so to begin a collaboration with John Galliano. Now that the interest in the skin of fish is really growing, the 3,000 square meter factory has no shortage of orders, but rather has seen an increase of almost 20 percent of sales this year alone. This trend is also confirmed by Malou Koldenhof, co-owner of the Welsh company The Fish Leather Company, who told The Guardian:
"I've noticed that more and more people are becoming interested in fish leather, and we're seeing an increase in sales and inquiries, but at the same time there are still many people who don't know about it. A lot of art and fashion students have shown interest in the material, so perhaps the next generation will use it more."
So the future of fashion really is fish skin?