The wraparound sunglasses trend is back
It's the fault of Kim Kardashian and Princess Anne
Back in 1997 everyone was wearing them, from Lenny Kravitz to Brad Pitt, from Paris Hilton to the Backstreet Boys, from Madonna to David Duchovny. And now they're back.
The sunglasses with metallic lenses, often colored and wraparound are the trend at the moment.
Is it all Kim Kardashian's fault?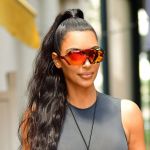 After being the main promoter of the relaunch, based on husband Kanye's advice - directly from the costume department of the Matrix movies - of the tiny sunglasses, she is still the trendsetter who dictates fashions. Now that she has decided to bring back the wraparound sunglasses, something in between the sportsman and the futurist, everyone is taking a bite of the pie. Just name a celebrity or a fashionista and he will be on the list of the wraparound sunglasses fans: the entire Kardashian-Jenner clan, Bella and Gigi Hadid, Rita Ora, Nicki Minaj, Siobhan Bell, Cardi B,...even Princess Anne.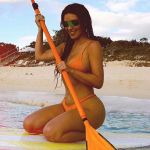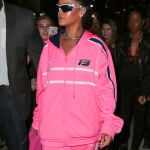 If even the seventy-year-old sister of the Queen of England chooses this specific accessory, it means that the trend is really powerful.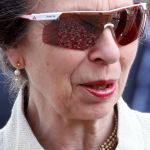 The merit of having brought this trend back is not only on the social media stars', but also on the designers' latest collections.
With their bold, colored and polarized lenses in sturdy industrial frames, these glasses were once reserved for professional cyclists, winter sports enthusiasts, and NASCAR. As time went on they crossed the borders and became the biggest trend of the second half of the 90s. In a very quick turning point, they ended up in oblivion, rejected and marked as one of the ugliest accessories of all time.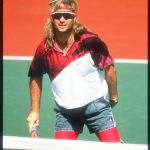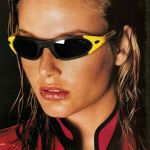 Nowadays, however, fashion often coincides with "ugly", so, after crocs, Uggs and chunky sneakers, it's the turn of the sunglasses.
And here, as, for many items of the same category, Demna Gvasalia is the leader behind.
The creative director of Vetements has joined forces with Oakley, the label that first imposed the trend over twenty years ago, and has re-proposed the glasses by adding a cyberpunk twist in the form of metal spikes.
Many others followed the example of the Georgian designer. Heron Preston, Kith of Ronnie Fieg has produced their version always co-branded Oakley; Alexander Wang matched the glasses with the bandanas ('90s power!); Rihanna made her models wear them for Fenty PUMA SS18 and the same happened with Margiela and Stella McCartney; while Palace showed them with colored lenses in his SS18 lookbook, shot by Juergen Teller. Obviously, Oakley also took advantage of its new Thermonuclear Protection collection to bring back the iconic models with mirrored lenses.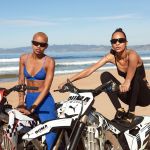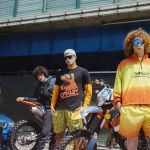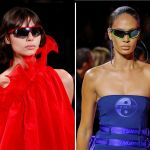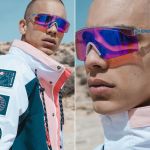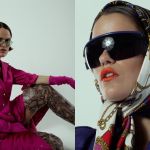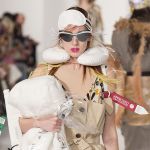 Have you picked your favourite pair yet? You don't want to be less cool than Princess Anne...