The European Union rejects (again) Supreme
EU VS SUPreme
Supreme, the New York brand of James Jebbia, colossus of the current streetwear world, continues to have problems... with the EU.
Not surprisingly, about a month ago, EUIPO (European Unions Intellectual Property Office) had already refused the legal registration of the American brand to the European market. The verdict could be seen as a victory for Supreme fake manufacturers, but it does not apply to the national trademark registration that is protected in each state. Therefore in Italy, the sentence delivered in January by the Tribunale di Milano that condemned Supreme Italia for unfair competition is still ruling, while for instance in Spain the brand is not protected.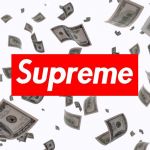 Today the battle continues but this time the dynamics are different. Indeed, Chapter 4 - the company responsible for the Supreme brand - had applied to the EUIPO for registration of the "SUP" trademark, a request which, in a short time, was refused from the moment in which, according to the Office, "the sign is descriptive of the characteristics of the products and devoid of distinctive character".
But why?
We must consider the fact that "SUP" is a term commonly used and known by British consumers as an abbreviation of "Stand Up Paddleboarding", a water-sport very similar to surfing that involves the use of a large board and a paddle for propulsion.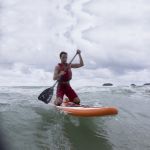 For this reasons, EUIPO has stated that this term is already widespread and strictly connected to specific sports products and therefore cannot be registered as requested by Chapter 4 (= Supreme). Yet another blow to Mr. Jebbia's brand and yet another "step forward" for the IBF (International brand Firm) that now has long faced Chapter 4 in relation to the Supreme brand.
What should we expect now?