Exploring the impact of Helmut Lang on todays's streetwear
Five fashion moments by which the Austrian designer has anticipated the hottest street trends
Before streetwear became a celebrated trendy phenomenon, the luxury fashion of the most important worldwide shows had already built the foundations on which some of the most interesting today's trends have arisen.
If apparently streetwear and glamorous magazines fashion seem to have nothing in common, you're wrong. These two sides of the same coin have combined their ways in recent years and created a lasting, fruitful partnership. Fashion has always kept its eye on urban, underground imaginary, while streetwear has always played with some luxury status symbols. So, it was inevitable that this two universe would meet each other to create a perfect union.
Among the several pioneers who have anticipated this union, one, in particular, emerges for his innovation and foresight, namely Helmut Lang. Despite the Austrian fashion designer has left the helm of his namesake brand for over ten years, his work continues to inspire the modern streetwear. Considered one of the first "minimalistic" fashion designer, Helmut Lang's clothes were basic, "essential", but with a strong urban attitude, in which silk and nylon matched together, and where high-quality jackets covered mesh shirts and tank who showed nipples – already in 2004 –, making a meeting place for runways and streetwear.
"You can definitely see Helmut's influence today in everything really. He changed the idea of what luxury is. He looked at everything, from military to how people were already dressing on streets to utility wear and uniforms" David Casavant said to Quartz.com, a fashion clothing collector who boasts a large stock of vintage Helmut Lang pieces.
Still today his echo resonates in the most interesting brands of the moment, from Kanye West to Hood By Air, but also Balmain, Rick Owens and Céline. To celebrate Helmut Lang's creative genius, here are the 5 fashion moments by which the Austrian fashion designer has made the contemporary fashion history.
#1 Bullet-proof vest
Appeared during FW1997, that bullet-proof vest made an aesthetic revolution for fashion – "copied" by Kanye West for his YEEZY Season 1 collection.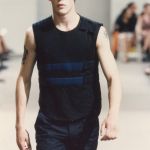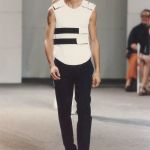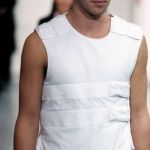 #2 Biker Jeans
If today these pants are a not unusual piece in many wardrobes, you have thank Helmut Lang who made this item his trademark back in 1999.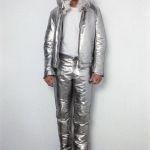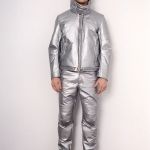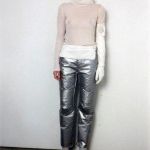 #3 Bondage-like harness
Harness who covered models' body or "dangled" from basic clothes, reminding of bondage practice or parachute gears, are still appearing today during fashion shows of many brands, like Alexander Wang, Rick Owens , nd Craig Green.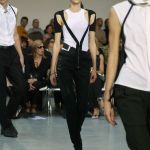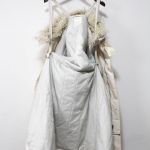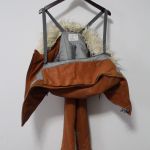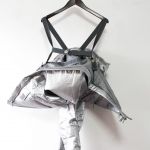 #4 Military style
Cargo pants, puffer jackets, padded jackets and parkas have already launched in Nineties by Helmut Lang, who has anticipated some of the hottest trends of our days.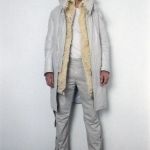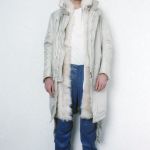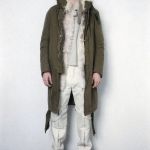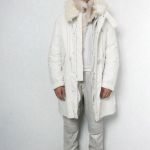 #5 Bomber
One of the most worn, loved and declined in every style, who has marked the todays's streetwear for several seasons, has been introduced on runways by Helmut Lang in Nineties.