Ajax and Lyon: anatomy of a fall
How two of Europe's elite clubs found themselves inside a nightmare
The weight of expectation is burdensome. In football, this weight is felt to a greater extent, perhaps, than in any other sport. Various contributing factors combine to build expectation: historical and contemporary success, size of the fanbase, and reputation among other facets. Over the opening few months of the European football season, two clubs in particular have found form hard to come by. This struggle has been greatly exacerbated by the huge weight of expectation placed on these clubs by their fans, themselves, and the wider global footballing community. Ajax and Lyon, each to a varying extent, are not waving but drowning. As the international break ushers in a much welcome respite for both sides, we explore what has happened to each side and whether or not they have the capacity to reverse their current dismal trajectory.
Ajax: The crisis of the model
With all due respect to Lyon, Ajax are without a doubt the most historically significant club out of the two, for reasons that really need no explanation. Ajax is the home of footballing philosophy, of dynamic attacking play beautifully weaved together by a well orchestrated team intricately creating space and chances for one another. Whilst they typically dominate a league outside of the typical European top five, their form matters, and this season their struggle to find form has been well documented.
The 36-time-champions have, at the time of writing, recorded a meagre three wins from their opening eleven fixtures, with a minus three goal difference. Ajax are the embodiment of the Icarian tale following on from their Champions League Semi-Final run in 2018-19. Having dominated the league consistently over the last decade, Ajax are often judged by their performances in Europe's premier competition, with their Semi-Final run being the closest they have come to European glory since they toppled Milan in 1995. Having flown too close to the sun with a remarkable mix of world-class youth talent and seasoned professionals, their disappointment at losing to Spurs was palpable.
In typical Ajax fashion, since then they have maintained their cyclical nature of selling prime young talent for significant fees and dipping back into the academy with a ready-made replacement. Yet, these replacements have dwindled in comparison to leading talents such as Matthais De Ligt, Donny Van De Beek, and Frenkie De Jong amongst many others. Additionally, and perhaps more importantly, their incoming transfers have failed to have the anticipated impact, with many claiming that their talent identification is failing them. For example, Steven Bergwijn was purchased for €30m after struggling for Spurs, and has failed to hit the heights expected. Of course, he is not the sole reason for their struggles, but is a perfect example of where things are going wrong.
Add to this a carousel of significant staff members leaving the club (or being sacked): Sven Mislintat, Klaas-Jan Huntelaar, Pier Eringa, Marc Overmars, a sense of instability has permeated the club. The appointment of Maurice Steijn was intended to steady the ship, however following their worst run of form since 1954, and a state of massive fan protests leading to suspended fixtures on two occasions, he was expeditiously removed from his position, leaving Ajax in the relegation zone with a mere five points. Now, former Ajax player Hedwiges Maduro is in charge on an interim basis, and results have marginally improved although Ajax are far from the level they expect. Back-to-back defeats to Brighton in Europe and a 5-2 drumming at the hands of arch rivals PSV have, understandably, overshadowed domestic victories over Heerenveen and FC Volendam.
To bounce back, Ajax may need more than one season. Talent identification needs to hugely improve, youth talent needs to be nurtured and kept for slightly longer than normal, or at least until they have adequate replacements, and a manager with a related philosophy ultimately needs to be at the helm. Yet, having climbed out of the relegation zone, the early season threat of going down seems to have abated. This season may be an overwhelming disappointment, but Ajax will not get relegated unless something drastically bad happens. The same, however, cannot be said for Lyon.
The Olympique Lyonnais nightmare
Lyon are seven-time champions of France, and for many readers, Les Gones will have been the most significant French side throughout their upbringing until the emergence of the midas-touched PSG. At the time of writing, Lyon have just recorded their first win of the season thanks to Jake O'Brien's 67th minute winner. This result does little to alleviate their difficulties given they are five points away from climbing out of the relegation zone. Given their quality, talent, and history - as well as their recent Champions League Semi-Final appearance, this struggle is somewhat unprecedented. So what is happening?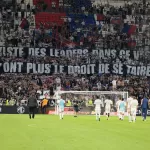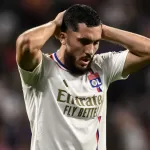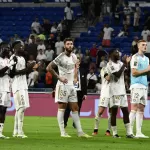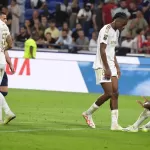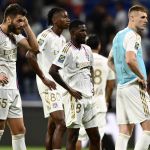 For the sake of brevity, a quick digest is likely the best approach. The club have failed to finish in the top four of Ligue 1 since 2019 - a worrying trend. The cancellation of the league season due to COVID hit Lyon remarkably hard, although this was common throughout the league. Managerial instability has significantly hit the side; Lyon have had six managers in four seasons, never good. Much like Ajax, Lyon have sold key talent and failed to find adequate replacements. Tanguy Ndombele, Nabil Fekir, Ferland Mendy, Maxwell Cornet, Bruno Gumimaraes, Malo Gusto, Lucas Paqueta, Bradley Barcola, and Castello Lukeba have all found new homes. Due to debt numbers sitting over €300m, the DNCG limited the clubs ability to bring in players.
Players leaving for free has massively hindered them too. Their attempt at finding hidden gems in the market and developing them into stars has, in recent seasons, failed dismally. Yet perhaps most significantly of all is the change of ownership from the totemic Jean-Michel Aualas to American owner John Textor - who set a record when purchasing Lyon for €900m. Aualas was promised an honorary presidential role due to last three years, yet boardroom disputes saw him vacate his post after just four months. Aulas is still, at the time of writing, a minority shareholder in Lyon and has vocally criticised the new ownership, and is currently undertaking legal action against Textor.
For Lyon, unlike Ajax, relegation is a serious consideration. Their current squad is, on paper at least, good enough to avoid the drop but football rarely adheres to the on-paper statistics. Lyon will have to pull the sword from the stone if they are to regain any semblance of credibility this season - a season that will likely be fraught with the dark grey cloud of relegation hovering above them. Ajax can rely on their, albeit lacking, squad quality to beat the drop and hopefully regain some domestic momentum, whereas Lyon have a lot of work to do.