Ajax returns to a white Away jersey after 35 years
It was since the 88/89 season that Away jerseys were not white by rules
While many big European teams such as Liverpool, Juventus and Manchester City are unveiling their Home jerseys for next season, Ajax chose to unveil the 2023/24 Away kit first, which marks a change from the last few seasons. If Ajax's Home jersey has hardly ever changed its pattern, white with a vertical red band in the middle, the away and third jerseys have been able to focus more on fantasy, often with excellent results. The Dutch team in its history has had a great tradition of white jerseys, then, with the change of certain rules that obliged teams to have a contrasting colour for the second jersey, white as the main colour had abandoned Ajax's Away kits. As white had historically been the main element of the home jersey, it was since the 1988/89 season that Ajax had not had a white away jersey, an absence that was to end in 23/24, with the new kit presented by adidas.
The new jersey unveiled in these hours features a turquoise and red geometric line pattern in addition to white, while the shorts, socks and some details on the jersey such as the crest are navy blue. The latter picks up on the Away jersey worn last season, which will end this weekend with the away match against Twente and at which the players could take to the pitch in the new kit. While waiting for the home jersey, one of the most interesting pieces of the new kit are the socks, which pick up on the graphics of the jersey and on which the three St. Andrew's crosses, symbol of the city of Amsterdam, are also included.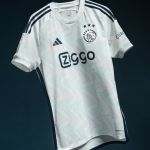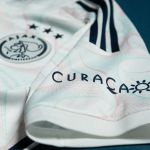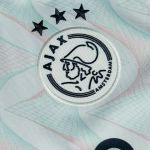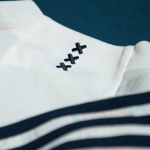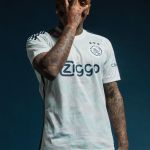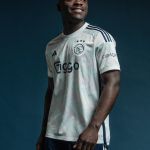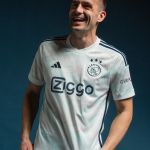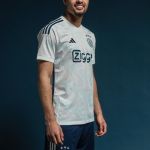 The kit is available online click here.