If the football is for everyone, to whom the jerseys belong?
What is the future of football aesthetics after the blokecore has conquered the world
From the mountain lodges in the Dolomites to the crowded beaches in Puglia or Sicily, from music festivals to the chaotic art cities taken by storm by waves of tourists, it was impossible not to meet someone wearing a football jersey this summer. Even as Sambas gave way to Havaianas, the trend towards the football aesthetic didn't even hint at slowing down; on the contrary, regardless of the tropical temperatures, it attracted more and more followers. As even Chiara Ferragni explained to us yesterday, until a few years ago, wearing a football jersey was a fad reserved for collectors, a way of showing one's loyalty to the colours of one's favourite team even beyond the ritual of the stadium or eroding one's personal knowledge of the most unknown and hidden clubs on the football globe, now sensibilities have radically changed. And this past summer has done nothing but confirm all the predictions we have been following here on nss sports, in some cases even overtaking them.
Football is no longer a sport whose following has historically been based in Europe, South America or an African enclave. It has truly become a sport for all, a universal language everybody are learning to speak. On the one hand, first the Qatar World Cup and then the Saudi Royal family's decision to make its local league the most attractive summer market for internationally renowned footballers have immediately sparked interest in a sport that much of the world now considers accessible. Cristiano Ronaldo's Al Nassr jerseys, real or fake, still from Duneos or the unattainable new ones from Nike, are also increasingly common in Europe, testifying to how much the Portuguese star has truly shaken the global football balance.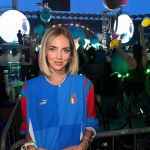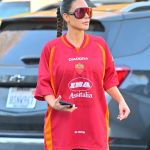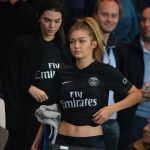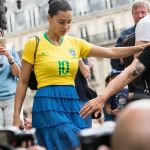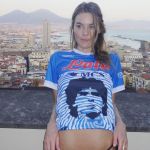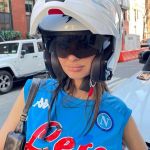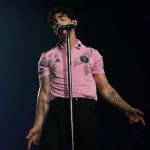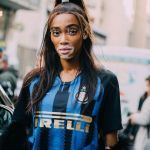 Similarly, his rival Leo Messi has gone through MLS like lightning, radically changing the appeal of US football by tripling ticket prices and bringing constant attention to every Inter Miami game. The pink jersey has quickly become a status this summer, driven in part by the Barbie effect, as Joe Jonas proved with a jersey designed by @Thefooballgal. And it is the interest generated by football in the US, which will co-host the first World Cup expanded to 48 teams with Mexico in 2026, that is likely to change the consciousness of wearing a football jersey for good. Like basketball and NFL jerseys, the US have a unique power in integrating sportswear into lifestyles, and football jerseys represent a new market that has yet to be explored. One only has to look at how many streetwear brands have started to integrate football aesthetics into their lookbooks, from Supreme to Aimé Leon Dore, to feel the paradigm shift.
Add to this the new dimension of women's football, which - also thanks to the World Cup that just took place - gives the whole movement a new three-dimensionality. And with it a new, large potential market for football jerseys, as the excellent work of adidas and Nike with the national teams in Australia and New Zealand has shown. The jersey, which used to be a symbol of a certain kind of male obsession, has thus been transformed into a fluid garment that can be interpreted and adapted in an infinite number of ways. The multiverse, in which sport and fashion are interwoven, has created a new world of imagination in which everyone can participate. We called the era of the 'New Normal' for football jerseys when the nss sports book '2017-2022 Les Vetements De Football' came out. But if football really is for everyone, whose football shirts belong to whom?
Cropped, stretched, designed by an AI or a fashion designer, made of fibres from bottles collected in the sea or crocheted, jerseys dreamed up only on Photoshop or forged in the shack under the stadium, replica and elite, bootleg and match worn, third, fourth, special jerseys, anniversary jerseys or vintage jerseys. A trend driven by TikTok and Gen Z, who have discovered in vintage, thrifting and the archive a reservoir of creativity and identity just waiting to be consumed. A culture built on decades of love, a passion that is as ephemeral as it is vital, and a way of experiencing sport without filter or conditions. Without it, jerseys no longer exert the same fascination that captivates Hollywood stars and entire continents alike. They simply become new designs, new models and new collaborations thrown into an endless cycle.
The author knows he's about to come across as hypocritical when he wonders how much it's also, or primarily, his job to ensure that this cycle is never broken, when he wonders what sense there can be in designing jerseys for a team without fans or making one-offs that can never create a connection between two people. And without falling into the navel-gazing rhetoric of those who believe they can own a sport, or worse, the soul of sport embedded in the nostalgia and purity of a past that never existed, think about how not to empty the content of a symbol that has united communities, small and large, for over a hundred years. On the other hand, the link that unites Italy's most famous influencer and the football nerd who can write Kuba Błaszczykowski with his eyes closed has really come full circle now that even Chiara Ferragni has worn a Borussia Dortmund jersey that Aubameyang slipped on like a top in the 2015/16 season.
After a triumphant summer where football jerseys were worn by all, the start of the new season is the perfect time to see how long the hegemony of the blokecore aesthetic can last. It will take a great balancing act not to fall into jersey fatigue any time soon, as was the case with NBA or NFL jerseys, which have reverted to sportswear after a dazzling stardom. Between coolness, identity and innovation, football kits are now facing perhaps their greatest challenge, which could make them a staple item in every wardrobe or a passing fad. In this, the role of football and its global spread will be crucial, because a world of jerseys cannot do without a world of fans.