Preseason crazy fonts
Clubs are collaborating with various artists to customize their kits numbers
The top clubs are engaged in their pre-season tours, dividing themselves between the United States and Japan, combining special projects and commercial activities with preparation for the new season. Retreats are important branding moments and increasingly a moment to collaborate with creatives and artists, as also done by PSG with the pop-up store set up in Osaka. It is happening more and more frequently in this pre-season that artists create customized versions of the shirts, as happened at PSG, but also at Juventus, Real Madrid and Manchester City. The shirt is the symbol that brings clubs and fans closer together, especially in areas where the passion for football is great but where clubs hardly play. Clubs are increasingly choosing the path of customizing the fonts on the back of the shirts, creating real capsule collections worn in a single match, such as special editions designed specifically for the fans.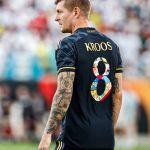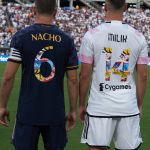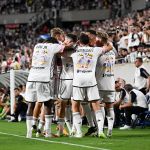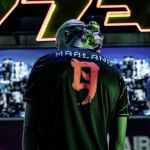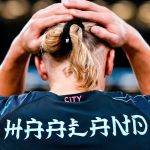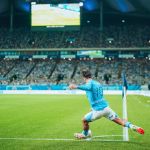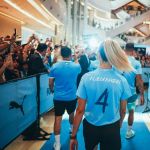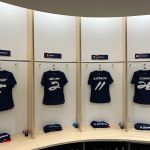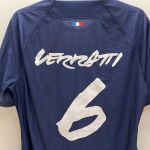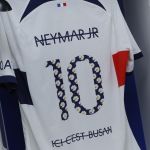 What the fonts seen in this preseason have in common is the artistic and playful approach, Real Madrid and Juventus for example played their match (seen 3 to 1 by the black and whites) both wearing adidas uniforms that quoted Roy Lichtenstein's Pop Art. The designs inside the numbers are actually the work of Puerto Rican artist Sean Figueroa, who also customized the team bus for the Blancos. Manchester City in the Japanese training camp wore a PUMA shirt with the font - proposed in two colors - which was inspired by the kanji characters of the Japanese alphabet, a choice that overcame the risk of insisting on a cliché by integrating perfectly with the new kit citizens.
The club that has chosen to focus more on logo customization is undoubtedly Paris Saint-Germain, which has worn three different kits. The first saw the second collaboration with Verdy, a world-renowned Japanese artist and illustrator with collections created, among others, together with Nike and Human Made. In the challenge against Cristiano Ronaldo's Al-Nassr, the Parisian shirts featured numbers created by the American graffiti artist Futura, one of the best-known names in the underground panorama, also thanks to the link established with the fashion world. In the last match played against Jeonbuk then, G-Dragon from the Peace Minus One brand worked on the Away shirt, filling Neymar's number 10 with daisies, who returned to the field with a brace after the long stop.