MLS in '96: the power of the time machines on social media
The Instagram profile about nostalgia for American football in the 1990s
For a long time, there has been a desire to allow new generations to relive the past as vividly as possible. Social media in this sense are increasingly being used as time capsules, through nostalgia profiles that bring the protagonists, stories and style of the past back to life. Linked to all these aspects and to football in particular, I would like to bring to your attention a special Instagram page: @mlsin96.
MLS in '96 is a modern variation of the traditional idea of the time capsule. Instead of a box containing old objects such as cameras, tin cans, video games and t-shirts, here we find clips, articles, posters, rare highlights, interviews, news and results in chronological order of the first season of the American league, won that year by D.C. United. If you happen to take a look at the page you will feel absorbed by the energy of the 1990s, a decade that for football is very distant, despite the fact that the content takes place some 30 years ago. The events depicted seem like contemporary tales, as if we were living them today, a completely evocative way of experiencing memorable seasons.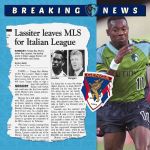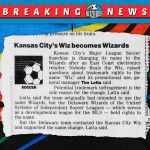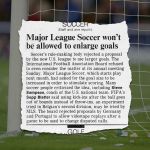 Some time ago nss sports wrote a piece on how nostalgia is continuing to take over football, and it is because of this established trend that a page like @mlsin96 is successful. Gen Z is strongly in love with the past, having grown up with romanticized tales of the 'great' 90s and 00s, attracted to anything that can be associated with vintage football. MLS in '96 is a great example of how reverence for 'the old days' can be brought into the present through social media. We can finally feel involved in a history we haven't lived.
The page has been inactive since 2021 (when it extracted all it could from the 1996 season), but the hope is that the concept of 'social media and time capsule' will spread. After all, every club or league has that season that fans consider almost sacred, or a period to relive years later. What Inter fan, for example, would not want to relive the 2009-2010 season? Older fans could feel those emotions again, while younger ones would be lucky enough to experience them for the first time after years of worship and devotion to the legendary Triplete. Manchester City, on the other hand, could create an account with the sole purpose of reaching Sergio Agüero's iconic goal against QPR on the final day of the 2011-12 season, rekindling the joy of that moment.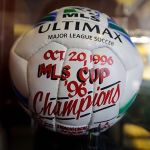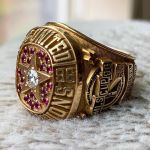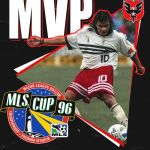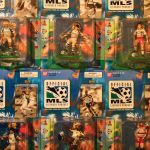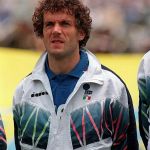 For clubs, time capsule projects would serve to immerse fans in history and tradition, creating culture around the team and its values, but it would also help for merchandising purposes. As mentioned before, today's young fans do not hide their adoration for all things vintage or retro, and by awakening some hype around specific seasons or events, clubs can easily exploit this to offer merchandise and sell it thanks to the promotion created by their time capsules.