How the next World Cup will be played
Goodbye to the Group Stage as we know it, Qatar 2022 marks the end of a wonderful era
They definitely don't deserve it, but the on-pitch action at the World Cup has granted FIFA some welcome respite from the critical media coverage that surrounded the lead-up to the tournament. The games have produced no shortage of talking points and have diverted some media attention away from the plight of migrant workers and Qatar's reprehensible human rights record, which should absolutely remain in the spotlight. FIFA continue to shirk accountability for the negative aspects yet consider themselves responsible for everything good about this tournament. In other words, football itself. Although they are not the ones entertaining us on the field, or making tactical calls from the sidelines, we must begrudgingly give them some credit for the format introduced in 1998 that has provided some fantastic sporting drama so far.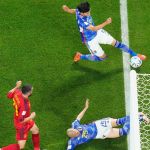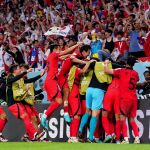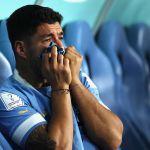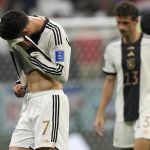 32 teams. Four groups of eight. The best two teams from each group advance to the knockout rounds where there's no room for error. Lose and you're gone. The round number of 32 participants makes all of this possible, giving us the glorious spectacle of simultaneous final group games in the process. The thinking behind this is that no team can know in advance what effect the scoreline of their game will have on the final group table. Therefore, it prevents them from cooperating to guarantee a mutually beneficial outcome. Nobody has any guarantee that a certain result will be enough to see them progress, so everyone goes out and plays to win (providing they haven't already secured qualification). A group table can be turned on its head in the space of 90 minutes and we get to witness the full spectrum of human emotion in real time as news of a crucial goal filters through from one stadium to another. Uruguay vs Ghana and South Korea vs Portugal gave us a real cinematic ending this year, while the group E table was in almost constant motion as Spain vs Japan and Germany vs Costa Rica played out just 50 km apart.
The current format is the only one in living memory for those under the age of 35, but in the years before its introduction there was some needlessly complicated and illogical scheduling of matches. In 1950 there were only 13 teams involved after several withdrawals, yet rather than reshuffle the groups to make the best of a bad situation, the groups were left as they were, minus the nations who had withdrawn. Eventual winners Uruguay advanced from a group containing only one other side, while other groups had three or four countries battling it out. 1958 witnessed 16 teams split into four groups of four, where two teams were seeded and two weren't. Each team only played two games per group against those who did not share their status, meaning seeds had two "easier" opponents while the non-seeds played the two best in their group. On the day of the supposedly seeded group stage draw in 1970, FIFA announced that there would in fact be no seeds as they couldn't agree on the criteria. For the next two tournaments they figured out a seeding process, although they abandoned quarter and semifinals in favour of a second group stage. A back catalogue of such decisions does not inspire confidence in FIFA's problem solving abilities.
The 2022 edition has been a vintage World Cup as far as the group stage is concerned, and sadly it's the last of its kind that we'll see. After replacing the usual excitement of the build up to this year's competition with a sense of uneasiness mixed with guilt, FIFA have pre-emptively destroyed what is often the most enthralling part of the tournament by deciding to expand the World Cup to 48 teams from 2026 onwards. They claim it will help grow the game and give more of the smaller nations a chance at securing a berth. This may be true, but the increased profits they stand to make are the real motivation. With their eyes on the prize, FIFA seem to have overlooked the practicality and logistics of their new plan. The imperfect number of 48 participants rules out the simplicity of the current format with its group stage that we know and love. At the minute the proposed structure for 2026 is as follows: 16 groups of three, the top two sides go through to a 32 team straight knockout round, and from then on it will be business as usual. Though that might sound ok at first, it doesn't take long to see one glaring flaw with a three team group stage. There can be no concurrent games, therefore the door is wide open for the aforementioned collusion between the two teams who play the final match.
Allowing such potential for unsporting conduct would paint FIFA as extremely incompetent and do serious damage to the sporting integrity and reputation of the World Cup, which in turn could hurt FIFA's pockets going forward. If there's one thing that will wake them up, it's the thought of losing money. Instead of contemplating this dilemma before approving the expansion back in 2017, the FIFA Council clearly adopted a "we'll cross that bridge when we come to it" attitude. It appears that they are now approaching that metaphorical bridge, with rumours circulating that the bigwigs are now considering alternatives to the idea of three team groups. FIFA's Director of Global Football, Arsene Wenger, confirmed this with his comments on the 4th of December: "This is not decided, but it will be 16 groups of three, 12 groups of four, or two sides of six groups of four, like you organise two 24-team (tournaments). I will not be able to decide that, it will be decided by the FIFA Council, and I think it will be done in the next year."
If FIFA want to keep raking in the cash from their showpiece event for years to come, it's in their best interests to find an arrangement that isn't overly convoluted and keeps the risk of gaming the system to a minimum. Should logic prevail, the option of 16 groups will be cast off. 12 groups of four could work two ways. The top team in each group and the four best second place teams advance to the round of 16, or, all winners and runners up, along with the eight best third place teams go through to a 32 team knockout round. The former is likely the closest we'll get to the current format, while the latter gives more fans the prospect of prolonging their World Cup experience by adding an extra game. Having essentially two tournaments leading up to one final leaves an awful lot of scope for an "easy side of the draw" narrative and cries of unfairness from those who get dealt a rough hand. With all of this to consider and more, there is no standout solution to this particular conundrum. FIFA's lack of foresight has created a mess and only time will tell how successfully they manage to clean it up.