The Son Heung-min effect on Asian football
Nobody could hope for a better model than the South Korean footballer
At one point in South Korea's opening match against Uruguay at the World Cup, the tv camera zoomed in on a young Korean fan in the crowd wearing a black, Zorro style mask. There were plenty more in the stadium, as the many photos on social media will attest. The mask wasn't a Zorro reference, nor is it a typical part of South Korean football fan get-up. It was instead a copycat gesture, mimicking the protective headwear of national hero and star player, Son Heung-min, who had fractured his eye socket at the start of November.
A show of support or solidarity, a tribute to their captain or just a bit of fun, whichever way you look at the mask wearing, it is indicative of Son's status in his home country. This type of fan imitation is usually reserved for superstars of the game, often the kind who transcend the sport. Ronaldo Fenomeno's infamous 2002 haircut and David Beckham's mohawk at the same World Cup are two such examples. Considered as a genuine world class talent and the greatest Asian footballer of all time, Son has undoubtedly done more for the sport in the Far-East than these two bonafide legends of the game.
After joining Hamburg as a 16 year old, Son worked his way up and became a first team regular in the 2012-13 season before moving to Bayer Leverkusen for €12.5 million. He repaid them with an average of a goal every three games over his two seasons at the club. While at Hamburg, German pundits had touted him to become as successful as his compatriot Cha Bum-kun, who spent a decade in the Bundesliga, top scoring and winning the UEFA Cup for both Eintracht Frankfurt and Leverkusen back in the 80s. As admirable as Cha's career was, Son was destined to take a different route, leaving the Bundesliga for Tottenham Hotspur in 2015.
Spurs made Son the most expensive Asian player of all time, his €30 million fee surpassing the €25 million paid by Parma for Hidetoshi Nakata in 2001. Any player joining a "big six" club in the Premier League for a substantial price can expect to receive a lot of attention, but Son's nationality meant that was intensified. Though they are a decent side at international level and World Cup regulars, South Korea have been historically under-represented in the upper echelons of club football. The one outlier was Park Ji-Sung, who enjoyed huge fame thanks to his trophy-laden spell at Manchester United. A crucial member of the team, Park had a great work ethic and was highly praised for his defensive contributions. A very talented footballer without a doubt, but also generally seen as a cog in the machine.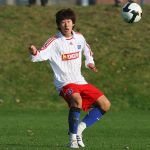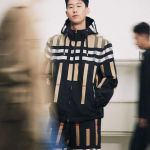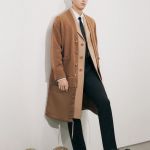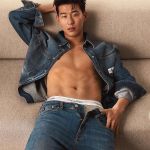 Son is a different type of player. An attacker, and a very good one at that. Ask any child who their footballer is and few will give you the name of a solid, dependable central midfielder. After a slightly difficult first year at Spurs, Son's star really began to rise in 2016 as he finished the season campaign with 14 goals. His tally has been in the double digits every season since, culminating in a share of the golden boot last season as he tied with Mo Salah on 23 goals. Although team trophies have evaded him in his Tottenham career to date, he has formed a devastating strike partnership with Harry Kane, won the Puskas award for an outstanding solo goal and scooped up multiple Spurs player of the season, PL player of the month and Asian player of the year awards.
Son is gifted with many individual attributes; explosive pace, stamina, two-footedness and clinical finishing to name a few, yet he always puts his team first. Teammates and pundits have praised his work-rate, tracking back and unselfish play, and he has shown to be equally conscious of the collective off the pitch. Large donations to relief efforts in the wake of a devastating fire and then the COVID pandemic in his homeland, participation in the World Food Programme and the founding of a football academy in his hometown (that he largely funded himself) are consistent with the perception of him as a down to earth, generous, all round good person.
His amiable personality coupled with his immense footballing talent have made him a true phenomenon in South Korea. K-Pop may have a large, obsessive fan base across the world, but Son has a wider appeal in his home country than even the global superstars of BTS. Musical taste is very personal, while success in such a competitive, international domain can be appreciated by all ages and demographics. Especially given that the country has never particularly excelled in that domain. The hysteria at the airport for Tottenham's arrival in Seoul during the summer and the turnout for each event on their tour are testaments to Son's incredible popularity back home, and he hasn't been the only one to benefit from it.
Koreans are very grateful to Tottenham for the part they have played in Son's ascension and the club now boast by far the biggest following of any team there. Around 12 million people - almost a quarter of the entire population - are Tottenham fans. Their friendly match against a K-League team this summer was the most streamed sporting event in the nation's history, with 2 million viewers tuning in. South Korea is now the club's second largest e-commerce market, making twice as many purchases as the USA and almost half as many as the UK.
Although his footballing credentials are unquestionable, the following he has amassed surely played a role in him being selected to front Burberry and Calvin Klein campaigns earlier in 2022. In an interview with the British brand, he professed his appreciation for simple, uncomplicated style. Not long after, he launched his own clothing line, NOS7, which further reflects this personal preference. Also one of adidas' top athletes, Son has positioned himself very well in the luxury, casual and sports clothing categories, demonstrating a shrewd awareness of his marketability. There is a tendency for elite players to get carried away with the sponsorship opportunities that come their way, but so far Son has avoided that pitfall. He is aware of his influence and manages to wield it effectively without coming across as self indulgent, without losing any of his unique charm.
He still has a few years left at the highest level, but his reputation as one of the good guys in football has already been cemented. Directly responsible for an enormous growth in interest in the sport, no other player has impacted the game in the far east as much as he has. If a golden generation of South Korean talent comes through in the next 10-20 years, we'll know who inspired them. Not only does he set an example on the pitch through his mix of talent and hard work, he is a role model for how to handle superstardom with humility. It's hard to imagine a better ambassador for football than Son Heung-min.