UNIQLO kits for the Swedish Olympic team
The Japanese brand scores another major coup in the world of sport ahead of the next Olympics
UNIQLO scores another major coup in the world of sport, it will once again be the official clothing supplier of the SOK (Swedish Olympic Committee). The partnership signed in January 2019 will go ahead, the Swedish national teams in Olympic and Paralympic competitions will wear UNIQLO uniforms until the Beijing 2022 Winter Games. In line with its commitment to quality, innovation and sustainability, the Japanese brand has worked closely with the Swedish athletes, creating a unique collection designed for all sports.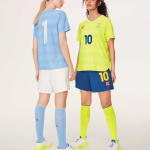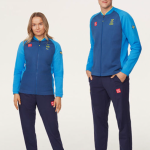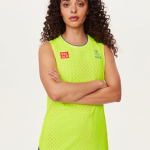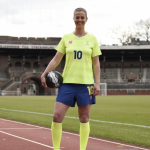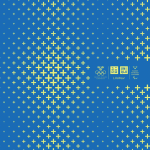 Among the items in the collection are the new outfits for the Olympic football team. They are completely different, even in colour, to the one made by adidas for EURO2020. The UNIQLO home shirt has a modern cut with a comfortable V-collar in a rather fluorescent yellow that is different from the traditional colour scheme. The goalkeeper's jersey and away jersey have the same style and design, with the only differences being the colours. The design is very simple, with the red UNIQLO logo on the right and the Team Olympics Sweden logo on the left chest.
The collection is already available on the UNIQLO website, click here.