The new Liberal Youth Ministry football jerseys
In the SS21 lookbook of the Mexican brand there is also space for football aesthetics
Liberal Youth Ministry has launched the new SS21 collection, inside which he has inserted three football jerseys dedicating an entire section to football aesthetics. The "Football Shirt Series" is made up of shirts with a checkered design, made in three different colors: red and white, yellow and navy blue and green and black. Each of these has specific details, such as the different "jersey sponsor" alternating between "Fake news", "Awaken" and "Poder México Prajńá!". The first color is reminiscent of a kit of the Croatian national team, with a combination of colors that refers to the flag of Croatia, a finalist in the last edition of the World Cup in Russia.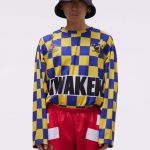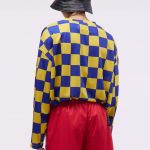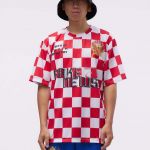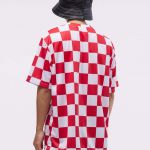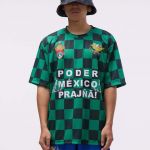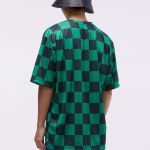 The retro-futurist inspiration gives the shirts a singular charm, a charm that has already conquered Justin Bieber. On his Instagram profile, the Canadian singer has already shown himself with a pink and black color and with the "Awaken" version.

All three jerseys are available at shop.ne-sense.com.