La Liga will broadcast matches with virtual audiences and fans
Vizrt and EA Sports will partner to make the games more "normal"
La Liga joins the list of leagues in search of solutions to fill the void left by the fans: in fact, after the Premier League has announced that it will broadcast the games with fake background choirs taken from the EA SPORTS FIFA 20 game, even the Spaniards - who will start playing again from Thursday 11 June - formalize a partnership with the Norwegian company Vizrt that deals with video technology.
The intent is to ''fill the stadium'' by transmitting scaled images of virtual fans dressed in the colors of the club that plays at home, so that users watching the game on TV can live an approaching experience as much as possible to a "normal" game. In addition, during the game breaks, the stations on which the fake fans are projected will be ''transformed'' into institutional messages and advertisements.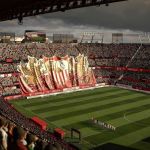 The new broadcast will also include virtual audio, obtained thanks to the collaboration with EA SPORTS, in a project called Sounds of the Stands. The EA audio library was used for the project, recorded in real stages and digitally adapted so that it can be implemented in real time during the game.
The vision of the match will also be different with the new positions of the cameras: some will move to areas where previously they would have influenced the view of the fans in the stands, others will be replaced with fixed cameras to limit the number of staff and cameramen, still others instead they will be positioned on robotic stands that will be controlled remotely, just like the spidercam.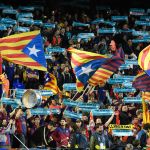 ''We made these changes to the broadcasts so that fans can enjoy La Liga. We work with global partners to offer an extraordinary viewing experience. We are in an exceptional situation, but it was important for us to be able to adapt and offer an exciting and cutting-edge transmission to our fans'' said Javier Tebas, president of La Liga.