Italian brands dominate Serie A while in Europe it is the opposite
In Serie A, 60% of clubs are supplied by an Italian company
The issue of the number of foreign players compared to the number of young Italians is regularly raised in Serie A, citing virtuous examples such as Barcelona's cantera or the German football model. If it is true that Italian talents sometimes struggle to find a place on the pitch, the scenario changes when it comes to jerseys and technical sponsorship: taking an overview of European leagues, Serie A stands out for the presence of Italian brands in the top division. In Serie A, 12 out of 20 clubs - or 60% - are supplied by an Italian company, with Kappa and Macron leading the way and new entries such as Zeus, Acerbis and EA7. Looking at the Bundesliga, the share of national brands present falls below 44%, in the Premier League it is 25% and in the Liga and Ligue 1 the share of Spanish and French brands is 20% and 10% respectively. This is a statistic on Serie A that reveals some historical differences of the Italian sportswear market compared to other leagues and that - given the progressive withdrawal of the big brands from sponsorship - seems destined to continue.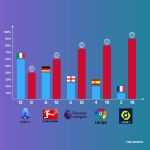 Among the European leagues, the most curious case concerns the Bundesliga, home of big brands such as PUMA and adidas, which barely reaches a share of 40% by adding its teams to Jako, UhlSport, and also counting the uniforms of ST Pauli, who have been producing them themselves since last year. Obviously, not all teams are the same - adidas is Bayern Munich's historic partner, while PUMA is Borussia Dortmund's - and the contracts have very different figures, but it is nevertheless strange that in a league whose strength lies in its ties with the local area, Nike sponsors more teams. In the Premier League, it is less surprising that the only British brands are Castore and Umbro, the former of which has been wearing Newcastle and Wolves since this year, while the latter is linked to West Ham, Brentford and Burnley. The situation is similar in La Liga where four clubs - Espanyol, Getafe and Villareal - are sponsored by Kelmè and Joma respectively. In France things are much worse, Le Coq Sportif is the only French brand present with just two teams, Troyes and Saint-Etienne.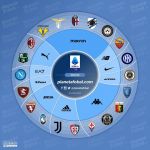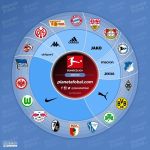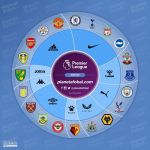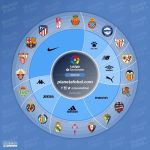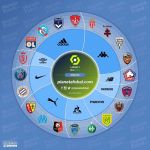 The reasons for the difference between Serie A and the rest of Europe are many and layered, as the presence of Italian brands in the Series has remained constant over the last ten years: numbers in hand from 2005 to the present day, they have maintained their market share always above 50%. I Geography can be a criterion when selecting partners as the Italian territory with its constellation of amateur, semi-professional clubs and football schools has fuelled the local sports equipment industry. Zeus - and in the past Givova and Legea - is a case in point, dressing Crotone last year while this year it has renewed its partnership with Salernitana in the top flight, while Venezia and Empoli are linked with Kappa. This is a trend that applies to small clubs, but now seems to be confirmed off the field as well, as evidenced by the recent agreements between Inter and Moncler and Juventus and Loro Piana as official formal suits.
Another factor that has affected medium-sized clubs is the degree of customisation of the shirt: Macron has gained an increasing market share precisely because it offered clubs like Lazio a customised design that they would probably not have obtained with a contract with a big brand like adidas or Nike. In this sense, the 'retreat' of the big brands from the small to medium sized clubs has left a gap which has been filled in part by newcomers - such as Castore and New Balance - and on the other hand has allowed brands such as Kappa and Macron to structure themselves by offering tailor-made services. In the majority of cases, these brands have snatched up medium-sized or small clubs that cannot aspire to an elite contract but do not want to settle for a basic supply, such as Sevilla, who will wear Castore from 2022, thus replacing Nike. A strategy on the part of the big brands designed and expressly intended to focus on a few clubs - the same can be extended to the national teams - which has become more evident in recent years.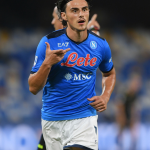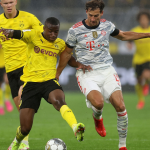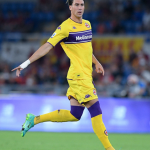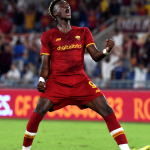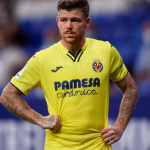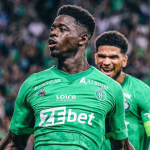 But in addition to focusing on a few clubs, Nike and adidas have decided to focus their strategies on certain leagues. adidas, for example, has decided to focus strongly on rich leagues such as England, where it has secured a respectable block: Arsenal, Manchester United, Leicester, Wolverhampton, Sheffield United and Leeds. Moreover, given the recent near-abandonment of Nike, the German brand has been paying particular attention to South American teams for some years now, signing more clubs. The situation is the opposite in Italy, where adidas has lost Milan and has just one more team than its eternal rival, Nike. In fact, the American brand has never had so few clubs in Italy, and after years of a massive presence in Serie A, this year Nike finds itself with only Inter after ending its experience with Roma, which switched to New Balance this year. The situation is different in the other leagues, where Nike is widely present in leagues such as Spanish, Turkish and English, where it sponsors three of the best European clubs.