The style according to Mino Raiola
Being and appearance of the most famous football agent of the past twenty years
Perhaps it's because Zlatan Ibrahimovic has just come back to Serie A, and also because we are about to enter into the heart of the winter transfer market, but it's that time of the year when we constantly hear the name of Mino Raiola when they talk about great players about to move from their club. Pavel Nedved, Zlatan Ibrahimovic, Mario Balotelli, Paul Pogba, Romelu Lukaku, Gianluigi Donnarumma have all in common the Italian agent, for over a decade the undisputed protagonist of the market sessions, and together with Jorge Mendes is undoubtedly the sports agent who has closed the most important negotiations in recent years. Without going deeply into their earnings, Raiola and Mendes do not seem to do the same job: the artificial and almost always perfect look of the Portuguese businessman is in fact opposed by Mino's style, anonymous and apparently scruffy but at the same time natural, a bit like his very direct and unscrupulous behviors that made him the king of the football deals.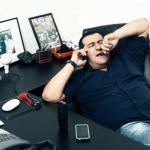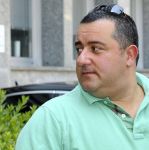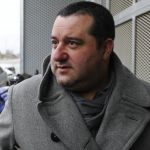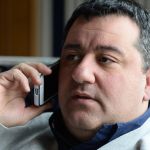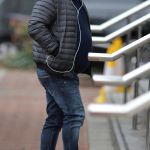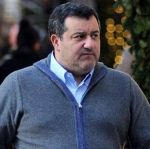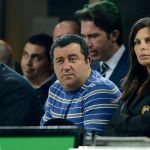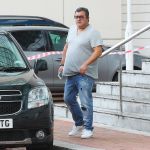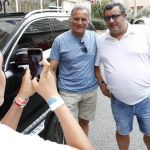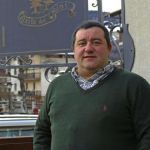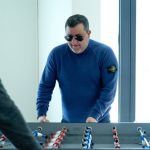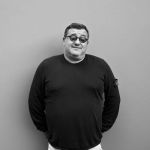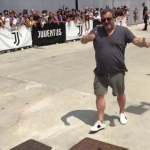 It seems that was his history teacher who have taught him to never stop at appearances, and never to wear jackets and ties. And in fact, speaking about his outfits, Mino Raiola's options do not seem to be affected by the importance of his meetings or to support the names of his clients: the absolutely not refined style of the agent, son of Salerno emigrants, is a window on his life, that of the self-made man who managed to surround himself with the best players in the world and no longer needs to demonstrate anything to anyone, who has no problem getting photographed in a swimsuit with his friend Paul Pogba. This is a sincere aesthetic but in the same decidedly inappropriate given the role he plays and his standard of living. This is why it's inevitable that following a dinner together with Adriano Galliani and Evelina Christillin, it would be described like that by the same manager on Huffington Post Italy:
"Prominent belly, unlikely clothing with striped shirt tending towards melange, smirk from street vendor, spoken with a clear southern accent, veined with American inflections. In short, a very nice cross between Peter Clemenza [do you remember, the Godfather's regime chief?] , Mario Merola and Senator De Gregorio".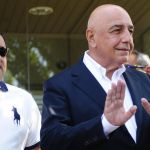 Shorts to face the hottest days, sneakers, comfortable V-neck shirts and casual sweatshirts are very popular in his wardrobe. It's very rare to see him wearing branded clothes, and if there are accessories that are almost never missing, those are sunglasses and mobile phones. At Mino, Carmine for the registry office, it doesn't matter at all to 'strive' to look like a millionaire attorney when he is planning public appearances or important market meetings: like that time when he dared to present himself with Hawaiian shorts and Nike sneakers on his feet, moreover without socks, at a meeting with the former Juventus sporting director Luciano Moggi, in a VIP room at Munich airport. A unique anecdote told very well in this article on Time on the Ball.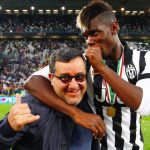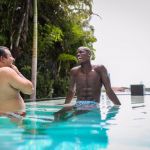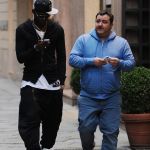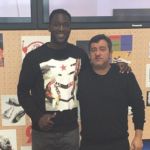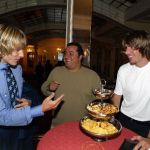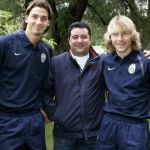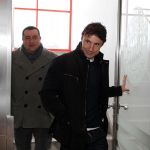 His way of showing himself has never prevented him from impressing his clients. Like Zlatan Ibrahimovic, who has many times told how the first date with that 'wonderful fat idiot' who wore blue jeans and Nike t-shirt went, the man with that huge belly looked like one of the Sopranos and who immediately began to show him the number of goals from Vieri, Inzaghi and Trezeguet to recommend him the way forward:
"Who the hell is this here? Should that kind of fat gnome be an agent? And when we ordered what do you think, a plate of sushi came with avocado and shrimp? No, an avalanche of food arrived, food for five, and he devoured everything like a damned".
Despite expecting to find an elegant man in a dark pinstripe suit, Ibra was kidnapped by Raiola's manner and decided to rely on the Italian man to turn his career, at the time of Ajax. Raiola's tips were decisive in routing the young Swede towards the top lever of football, in the name of low-profile philosophy and concreteness: he persuaded him to replace the branded jackets and expensive watches that he used to use with decidedly cheaper items, and even to leave the Porsche Turbo that drove at the time for a Fiat Stilo. The rest is history, and the friendship between the two still lasts today: some beautiful scenes of the relationship between the Scandinavian champion and the agent of Salerno origin who contributed decisively to his explosion are part of the documentary movie 'Becoming Zlatan', but it's also discussed in an entire section of the biographical book 'I, Ibra'.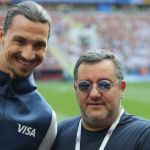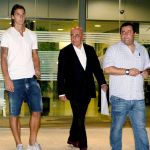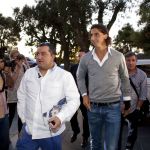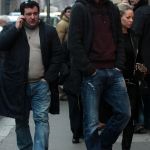 Thanks to the mediator skills which has always been by nature, since the time of the management of the family restaurant in Haarlem where he worked as a waiter (and not as a pizza chef!) or the Mc Donald's restaurant purchased and resold after a few months at the age of 19 years, Raiola has managed to take care of the interests of many 'complicated' characters such as Mario Balotelli, but also of knowing how to deal with professional and experienced executives. With some he reached to establish long-lasting relationships and to close rich deals, but with others the feeling never born because of his somewhat gruff ways. As with Alex Ferguson for example: the Scottish manager to whom he 'stole' a young Pogba from the Academy called him 'shit bag', and then a few years later, referring to their relationship, he used a metaphor as unusual as inappropriate: 'he and I are like water and oil'. But the truth, unlike what one might believe, it were not money that moved his millionaire operations, but human parables. This is what emerges from an excerpt of a rare and significant interview with GQ:
"I ask the players: 'Do you want to become the highest paid or the best?' If they answer 'the highest paid' I point out the door. The painter who paints a picture for money and not for passion does not sell it. Money is very important, but if you chase it it will never come and in time you end up understanding that there is always someone richer than you."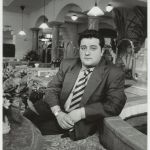 But more than that of having managed to obtain the maximum possible profit from his clients, his great merit, however, is perhaps that of having contributed to the spectacularization of his category, to the definitive consecration of the agent capable of dictating the rules of business, facing alone the leaders of the most prestigious teams. If before its natural habitat was Holland, from which it started its activity thanks to the agreement from Dennis Bergkamp and Inter Milan, now it has no more established borders and moves on the International market like a vulture to arrive before the others on talented players. And in the meantime, he continues to be talked about for extra events, but simply because his statements are often anti-rhetoric, like when he was furious live on Sky because the internet didn't work. After recent legal troubles, and the gossip of buying the Al Capone villa in Miami, he's now grappling with the renovation of his team, looking for the new youngsters with which to make maxi commissions: after Moise Kean, Matthijs de Ligt and Erling Haaland, the names of the future could be those of Xavi Simons and then who knows, even that of one of the best Premier League forward, Marcus Rashford. Then, perhaps, he will finally manage to buy his own team as he had repeatedly declared in the past.