Radrizzani and Raiola at the World Football Summit
Live in a digital edition until November 27th
The World Football Summit began live on the LIVENow platform. The event will last from 23 to 27 November and where will be organized conferences, meetings and talks on the present and future of football. Andrea Radrizzani, the president of Leeds United and founder of the host platform LiveNow, and Mino Raiola, one of the most famous players manager, will also participate. Radizzani will speak today at 5:30 p.m. with Empower Sports founder Pedro Pinto and Scott O'Neill, CEO of Harris Blitzer Sports Entertainment. The meeting of Mino Raiola, on the other hand, takes place on Thursday 26 November in the company of sports journalist and football transfer expert Gianluca Di Marzio.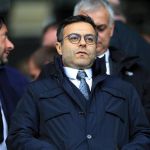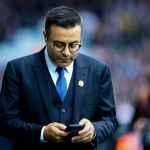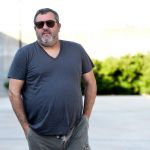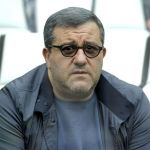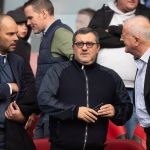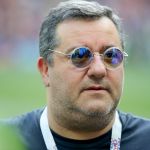 The appointment is usually organized in a unique venue and usually open only to insiders, while this year, taking place online, it will also be open live to players and fans. Interested parties will be able to intervene with questions during question and answer sessions as part of the more than 40 meetings organized for the WFS. More than 100 speakers from all over the global sector will speak to deepen and discuss the main current sports issues, including, of course, also the implications of the Covid-19 pandemic, but with a space also dedicated to the analysis of the growing role of professional athletes as social activists. Among the confirmed speakers are Lisa Baird (Commissioner, NWSL), Jonathan Barnett (sports agent),
Samuel Eto'o
(president of the Samuel Eto'o Foundation), Assia Grazioli-Venier (Founding Partner and board member of Muse Capital & Juventus),
Juan Mata
(player and co-founder of Common Goal), Fatma Samoura (FIFA Secretary General), Christian Seifert (CEO of the Deutsche Fuβball Liga),
Javier Tebas
(President of La Liga), Sharon Thorne (Global Chair , Deloitte) Luis Vicente (CEO of ELEVEN SPORTS).
The WFS was recently inaugurated in July 2020, opening a first edition with more than 150 speakers and 3,400 participants from more than 120 countries. Its digital edition - WFS Live - is its digital evolution, necessary given the global situation, but also at the forefront for the future, increasingly digitized. The LiveNow platform will broadcast the event exclusively with three different packages for affected users:Full Access Pass at €19.99 - to watch all sessions on all 5 days of the program, live - Day Pass at 9.99 € - view all sessions on a given day when they take place - Panel Pass at 2.99 € - see a particular session of interest in real time An ePass Summit is also available for purchase on LIVENow for the price of 70,00€.
Tickets for the WFS are available here