Ferrari has announced a partnership with Armani
After basketball and football, Giorgio Armani join the motor sports
If until now you have only imagined a partnership among one of the major Italian fashion brands together with one of the most famous motor sports brands in the world, now it's reality: Armani will produce Ferrari branded garments and accessories, as announced by Luis Camilleri, managing director of car house symbol, as well as Armani, of the "Made in Italy" in the world.
Ferrari is a growing brand, one of the most loved and recognized in the world, thanks to the newfound charm and a new enthusiasm around the F1 team, also thanks to new faces like Charles Leclerc.
The spread of the brand is also due to the clothing and accessories line, a tool that makes Ferrari products accessible beyond cars, fueling the passion of a very large group of fans. After closing the first nine months of 2019 with an increase in revenues of 13% (2,838 billion euros) compared to 2018, Ferrari is aiming to increasingly diversify its proposals and the partnership with Giorgio Armani wants to expand the brand more and more in a branched way.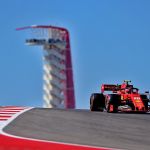 If the Maranello factory is the symbol of engines in Italy and the world, Armani plays the same role in fashion, together the two companies will produce three categories of products, a generic one for brand lovers, one for team sport fans and one exclusive for Ferrari car owners. The partnership is "long term" and as an immediate consequence sees the reduction of 50% of the licensing agreements and 30% of the Ferrari brand products, focusing on a reduced number of items, more exclusive and of better quality.
The distribution will also change, with new e-commerce and the opening of an office in Milan. The collaboration with La Rossa is only the last of Armani's projects aimed at the world of sport. In addition to being the patron of Olimpia Milano since 2008 and have become Fabio Fognini's official sponsor, Giorgio Armani has also produced the official uniforms of the Italian Olympic team and has recently signed an agreement with the FIGC, for the Italian national football team.