5 GIFs from the weekend - Final sprint
Defenders and goalkeepers unexpected protagonists of a rainy weekend, full of goals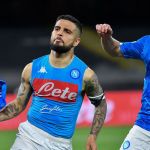 It was one of the last weekend of the football season, and as it happens in these cases...goals as if it were raining and first verdicts, sweet as promotions and bitter as relegations. In Serie A continues the magic moment of Atalanta, which also wins against Lazio and is 3 gameweeks away from the sensational qualification in the next Champions League group stage. Torino dreams of winning the Mole derby until the CR7 goal, badly AS Roma who loses yet another chance to re-launch themselves, Frosinone went in Serie B, Quagliarella scores a brace and rises to 25 goals, Insigne returns to goal with a highly contested penalty at 97th minute.
But the great protagonists of this weekend were the defenders (Felipe scored twice!) and the goalkeepers: monumental Dragowski and Cragno against Fiorentina and Naples, but also abroad the colleagues were not less, we think of Lossl, Leno and Kepa in the Premier. Speaking of Chelsea, the Sarri boys will mathematically play the next Champions League, in place of Manchester United and, almost certainly Arsenal. Borussia Dortmund says goodbye to title's hopes, after the 2-2 in Bremen (they were 2-0 up). First seasonal trophy for Ajax, who wins the Dutch Cup, while with a goal by Origi in the final minutes Liverpool continues to dream of the first place, even Salah's injury.
# Attal with turbo
Our new favorite right-back, the Algerian of Nice that makes Bernat crazy during all the game. He will go in a top club, for sure.
# Aaah how Ajax plays
Almost enter in the goal with the ball: Ajax's stuff, during the 4-0 win against Willem II that raises the first seasonal trophy. This is one of Huntelaar's two goals.
# Dragowski is a wall
If Empoli has still some chances to not relegate, great part of the merits are of the Polish young goalkeeper, that also this week makes incredible saves against his former club, Fiorentina.
# Idiots goalies
There are some amazing goalis, and another very stupid: we are talking about Rangers' McGregor, obviously immediately sent-off.
# Neil Warnock we love you
Cardiff City relegated ma the most viral video of the weekend is that of their manager, one of our idols.