World Champions Boots
For the first game of the new world champions, the Nike-branded French players will have special boots
It's been almost two months since that Sunday in July, the 15th to be specific when France raised the World Cup at the (rainy) sky of the Luzhniki Stadium in Moscow. Tonight, during the first gameday of the Nations League, the new world champions will take the pitch against the former world champions, Germany. Your eye may fall on some of the French players' feet, as they will be particularly striking and shiny because of the special boots realized for the occasion by Nike Football.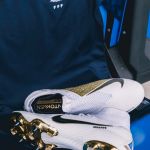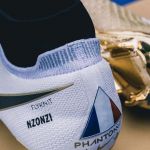 In fact, all the Swoosh models at the French players' feet - Mercurial, PhantomVSN, Hypevenom and Tiempo - will have a customized colorway to entirely dedicate to Les Bleus. The main color will be white, embellished by golden details as a recall to the shiny cup won sixty days ago. The boots will all feature the French tricolor on the heel, other than two golden stars at the golden Swoosh sides. The outlines of the lateral swooshes will also be golden, just like the sections of the soleplate.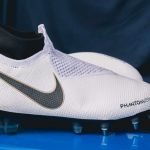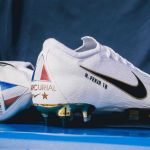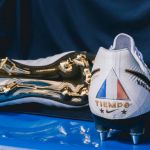 Of course, these particular Nike models won't ever get to the stores' shelves, as they are the super-limited edition for the French world champions, at least the Nike-branded ones. These special colorways will be worn during tonight match at the Allianz Arena against Germany and on Sunday at the Stade de France against Netherland, both games valid for the Nations League.