The Oklahoma City Thunder are the highest-paid team in the world
OKC average paycheck is $9,3 million per year, more than any other team in every league or sport
Very often, especially after a major signing of contract renewal like Neymar's in the summer and Messi's a few days ago, everyone talks about the amounts of money that footballers earn, that is undoubtedly demeaning for all of us common mortals that just try - someone more, other less - to make ends meet. But you could be surprised by the survey made by Sporting Intelligence, that revealed how among the three highest-paid sports team in the world there's not one football club.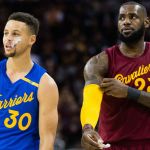 The first three steps of the podium belong to three NBA franchises, that in this days can 'praise' some of the highest-paid athletes in the world. In the third place, there are the Golden State Warriors, which average annual pay per player of $8.9 million is risen by Stephen Curry's $34,7 million per year paycheck, renewed last summer. Same for the Cleveland Cavaliers, which annual average of $9 million is weighted down by the highest-paid player of the team, LeBron James of course, who earns $33,3 million per year. The first place is held by Oklahoma City Thunder, that with the salaries of Russell Westbrook ($28,5 million per year), Paul George, Carmelo Anthony, and Steven Adams, spends $9,3 million per year.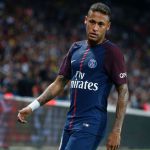 And what about Messi and Neymar? They're just behind, as Barcelona and Paris Saint-Germain are two of the three football clubs in the Top 10, respectively with $8,6 and $8,4 million per year. Real Madrid ($8,1) holds the ninth place, while the other four teams are all NBA franchises: Hornets, Trail Blazers, Clippers, and Pelicans. Another curiosity: from the 11th spot (Toronto Raptors) to the 21st (Denver Nuggets) there only are NBA teams, while the first Italian club - that would be Juventus - is 32nd averaging $6,3 million per year (€5,3 million circa).
Most of this gap is due to the new NBA broadcasting contract with ESPN and TNT - 9 season with a reported $2,6 billion income per year - that as established by the CBA (Collective Bargaining Agreement) is equally distributed among the Association's franchised, rising exponentially the value of the players' contracts.