The new crest of Italian National team
It is not too different from the last one: more roundish and with the four stars outside the crest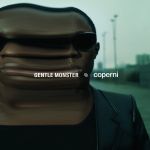 While we are waiting for the international game weekend, yesterday the Italian Federation of Football presented in Rome in the Maxxi museum the new crest for the National team and for the FIGC itself.
The new crest is not too different from the old one, designed in 2007 after Italy gained the fourth star in the Germany's World Cup. Nonetheless is not correct referring to it as restyling, because the form and the colors are different: it is a little bit more roundish - the form reminds a little bit the Italian Scudetto - with golden side dishes. The four stars that represent the four Worl Cups are moved outside the crest, this is the biggest news of the design.
The FIGC's President Carlo Tavecchio commented the news:
FIGC's new visual identity completes a renewal path that began three years ago, we are looking to the future by enhancing our history. In the new logo we have made the four-star world triumphs more visible because they represent the pride of the whole country.