Sinner and Alcaraz kick off Turin ATP Finals
We were at the Nike event featuring the two strongest tennis players of the new generation
On Friday afternoon, Jannik Sinner and Carlos Alcaraz, the two strongest tennis players of the new generation and future stars of the eagerly awaited ATP Finals that have just begun in the Savoy city, met in the elegant ambience of the Nike Store in Turin. The two Nike athletes kicked off the tournament at the end of the tennis season, in which the eight best players in the annual rankings compete against each other in highly spectacular matches. And a first taste of what we will soon see on the artificial grass court of the Pala Alpitour was already given on Friday afternoon in Via Roma, where an outdoor court was set up where Alcaraz and Sinner had fun dribbling with each other and with young tennis players from the local sports schools.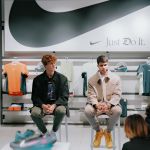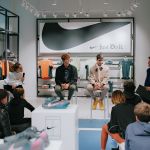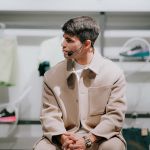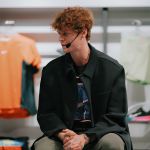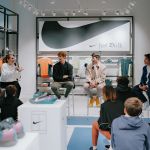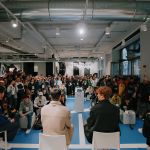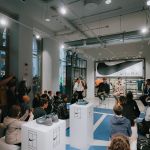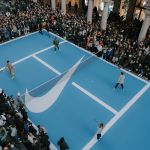 Before taking to the court, the two star players and friends Carlos and Jannik took part in a discussion moderated by Matilde Gioli and Federico Russo, in which they talked about their sporting careers, gave advice and shared anecdotes about their careers. They talked about the hardships and deprivations they had to endure to reach the top of international tennis at such a young age, but they did not shy away from joking with each other, showing their age and the strong friendship that binds them together off the court as well. The rivalry between the pair will define the next decade and the upcoming ATP Finals, where Sinner and Alcaraz may meet in the semi-finals and, why not, even the final, but that doesn't seem to dampen the genuine understanding that is also evident at such events.
When asked what their strongest feeling on the tennis court had been when Alcaraz talked about his first match against his idol Rafa Nadal, Sinner immediately replied how it was when he had beaten Alcaraz for the first time himself before hugging him. These gestures, these jokes that are not only exchanged on the court, make the two of them two fresh and positive faces for a sport that has too often been about tragedy and duels. A message that Nike has placed at the centre of its philosophy and passes on through its top athletes.