Why doesn't Rabiot have a technical sponsor?
An almost unique case of the Juventus and French national team player
The French national team won their EURO 2024 qualifying match with an emphatic 2-0 and are now preparing for their friendly against Germany. Adrien Rabiot, one of the most important players in the team of Deschamps and Juventus Turin, has been called up. From the Bleus' training camp, Rabiot gave an interview to the French newspaper L'Équipe in which he touched on some interesting topics, including why he has decided not to link up with any brand for a technical sponsorship.
The reasons are personal and have to do with the commitments a sponsor demands from footballers. Rabiot has decided to buck the trend because almost all Serie A footballers have exclusive sponsorship deals with brands for whom they are the faces of campaigns and shoots. The shootings in particular are one of the reasons for the Frenchman's decision, which is reminiscent of some great footballers who did not commit to a sponsor for a few seasons in their careers, such as Francesco Totti or Zlatan Ibrahimovic.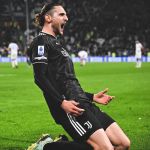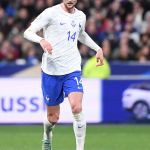 In an interview with L'Équipe, Rabiot explains that he has always preferred 'to be free', adding that 'shoes, whatever the manufacturer, can be good one day and not so good another. I want to be able to decide for myself what is best for me. I want to be able to change manufacturers if I need to". The reasons for this are often the tug-of-war over contract renewals, which can drive up prices, or the need for footballers to wear new brands at the end of their contracts.
A sign of these situations is often the all-black shoes that footballers wear, with no visible logos, to avoid attracting attention or to test prototypes unobtrusively. In recent days, fans had their eyes on Harry Kane's feet after the Bayern Munich striker was seen training in a strange pair of black shoes, only to find out later that they were Sketchers, announced shortly afterward as the English footballer's new technical sponsor.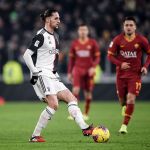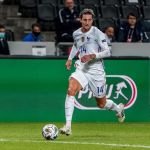 In Adrien Rabiot's case, however, the situation is different, as he explains: 'I used to wear Adidas and then I chose Nike because I felt better but without a contract". Although Rabiot - and his mother - have accustomed us to big, grueling negotiations over contract extensions, the footballer explained that in this case it was just a question of comfort and aesthetics had nothing to do with the decision. "I chose to be free. We know there are constraints in contracts, a lot of shots left and right. I'm not in the mood for that. The rest time between games and training sessions is often very short and I prefer to use it to recover rather than shoot in Ibiza or who knows where. I earn enough, I don't need that money."
Rabiot's story is anachronistic when compared to the state of football today, especially for a footballer at the Frenchman's level. Other footballers in the past have chosen not to commit to a sponsor for a period of time. Just last season, Haaland voluntarily wore Nike and adidas (and then signed with the American brand), as did Leão (who switched to the German brand) and again Grealish, Havertz and Vinicius, who played matches without referring to a brand.