The Vinicius Jr. battle against Nike
Yesterday the Real Madrid footballer took to the pitch wearing a pair of painted black boots
Yesterday's LaLiga match between Real Madrid and Valencia was Vinicius Jr's 200th appearance in the Spanish league, but the Brazilian winger did not exactly celebrate the round number. Rather, he stepped onto the pitch wearing a pair of black-painted Nike boots, taking his battle against the US outfit to a new level. In the second half, Vini Jr. then swapped his playing shoes for a bright yellow pair in which the sponsor's logo was much more visible, scoring the Blancos' second goal in the 54th minute. The change in the dressing room, however, did not change Vinicius Jr.'s intention to continue his war against Nike through legal action, breaking a contract that binds him to the brand until 2028.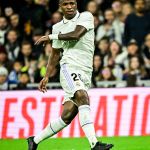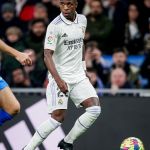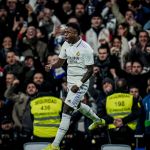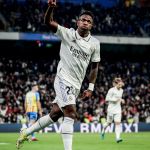 Vinicius Jr. signed his first contract with the Swoosh in 2013, when he was only 13 years old but already one of South America's most promising talents, so much so that he was bought by Real Madrid for €38 million three years later. And the meteoric rise of Vinicius, who scored the decisive goal in the Champions League final, confirmed Nike executives' intuition about what they had planned as the new face of the brand. But the Brazilian footballer never found a true partnership with Nike, despite extending his contract for another ten years in 2018.
The Real Madrid and Brazil national team winger said he never felt he was considered one of the leading names at Nike. Nike never included him in its highest-profile international campaigns, such as the one for the 2022 World Cup in Qatar, where he was the reigning Spanish and European champion. Vinicius Jr. then decided to wear Nike Mercurial earlier models during the tournament in Qatar than the XV model, which was only introduced for the World Cup. And while many footballers continue to use old football boots out of habit, Vinicius Jr's choice seems to be driven more by a desire to annoy his technical supplier.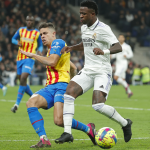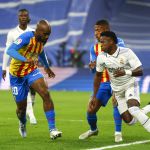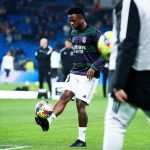 Nike, for its part, does not want to lose so easily a world-class player who has been with it from the start of its career and who is fundamental to the increasingly competitive football sponsorship market. Indeed, in recent years the American brand has seen the return of its competitors, from adidas to PUMA, who have signed various footballers once sponsored by Nike. Neymar - the main footballer of the Brazilian national team - once sacked by Nike, has become the new main face of PUMA, while a break with Vinicius would mean losing their continued presence in the Seleção and adidas no longer having a link with the title-winning club in Europe.
The power that individual players have gained over the years has meant that sponsorship deals are now much more volatile. As well as technical material, footballers are demanding media and social engagement and more freedom to move with other brands. Vinicius himself has been chosen as a testimonial for many other international companies such as Pepsi, EA Sports, One Football and Royaltiz and expected the same treatment from Nike. Instead, the Real Madrid winger is preparing to become a new free agent in a market that is expected to heat up, with Haaland and possibly Leao also in play.