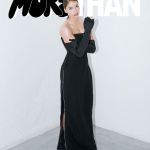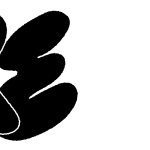 Eleonora Goldoni
Open-minded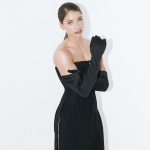 In what is among his most famous quotes, Diego Armando Maradona said: 'If I was at a wedding wearing a white suit and a muddy ball was kicked at me, I would stop it with my chest with no hesitation'. It is not hard to believe that Diego would actually do this, as an unconditional reflex of someone who sees the ball as a magnet that is impossible to not be attracted to.
Eleonora Goldoni is wearing a black DOLCE&GABBANA dress down to her feet, getting ready for the photos of this new episode of More Than when a Tango ball appears in the location of the shooting, she picks it up and starts juggling with her feet and then with her head, while the dress and the large slit on the leg show off the quadriceps follow the movements as if they were a game uniform. That Maradona approach to football, intended as a necessary form of fun, is the same as the one that the number 9 from the U.S. Sassuolo Women's team tells nss sports, a face that represents a generation of female footballers capable of giving women's football new visibility and a new future.
With the World Cup in Australia and New Zealand just around the corner, the focus on women's football is now on an international scale, highlighting the great results achieved in recent years and the aspects on which work still needs to be done. Eleonora Goldoni is quick to arrive at her assessment of the current state of women's football: "Finally it is considered a professional sport, on July 1st 2022 we reached this goal with a lot of hard work, but we now finally have benefits and the minimum wages for which we have fought over these years." The emphasis that Eleonora Goldoni puts twice on 'finally' is telling of the efforts made by so many Italian female footballers in the past, and those that continue to be made, given the room for improvement and the distance from other federations.
"We have not yet reached our final goal, we are still talking about salaries that are too low compared to the following and the economic interests that rotate around our industry. This is not enough for us." In the conversation with the former New Team Ferrara, Lady Buccaneers, Inter Milan and Naples player on women's football, there are more times when Goldoni speaks in the plural, an image of how a sense of togetherness and synchronicity prevails that is difficult to discern in men's football. Goldoni is in the ideal position to evaluate what is happening and this allows her to be aware of the many points that need to be improved, such as when she tells "we need public information to take an interest in and report on women's football, until a few weeks before the start of the next World Cup no one had yet bought the rights to broadcast the matches. This is an alarming factor with respect to how our sport is still considered, even more so in this case that it is the national team and such an important tournament."
After a change of clothes, in a full Valentino look Eleonora Goldoni tells how she has always been passionate about fashion. "I think this interest was passed on to me by my mother, who was first a model and then a stylist, so it's a bit of a trait that runs in my family. I think it's an effective form of expression of one's personality and what each person has inside, it opens up a magnificent and varied inner world, so I like to take care of that, it makes me feel good to do it."
Having opened herself up to the outside world through social media since the early years of her career has attracted some criticism around the figure of Eleonora Goldoni, as well as comments that have shifted the focus from the athlete to a character whose role is purely media-oriented. "A lot of times I hear my name associated with the term influencer, I used to pay more attention to it and it bothered me, but that is honestly not the case anymore. I thought about the meaning of the term and the fact that I can influence people by making a positive impression through social media is not a bad thing at all. I decide and like to be active on social media to share my daily life and bring people closer to my life and values, creating a small community." In this sense, Eleonora Goldoni has always been an exception to the traditional view of the footballer. She herself says that what she shows on Instagram and TikTok is a way of breaking down barriers and preconceptions about what most fans expect to see from a footballer. A recent example is the photo in which she proudly celebrates at the San Siro wearing an Inter jersey: "It's true, I'm a Sassuolo player but I support Inter and I've never hidden it, those who follow me know that. I went to see the semi-final derby in the Champions League and due to the excitement that came as a result of the win I posted a photo with the black and blue jersey. I'm not saying I didn't think about it, I know I belong to another club, but why not? My wish was to share my emotions at that moment. It's fine to talk about rivalries, but this is also a mentality that has to be changed in the world of football. I bring forward the idea that even if I am part of one club I can support another team, freely letting the outside world know. We all support a team since childhood and it wouldn't make sense to pretend otherwise."
" Sharing my own bad moments helps to scale down the image that is given of us sportsmen and women and not to put ourselves on a different level from the public that follows us. "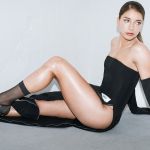 "Sharing my own bad moments helps to scale down the image that is given of us sportsmen and women and not to put ourselves on a different level from the public that follows us."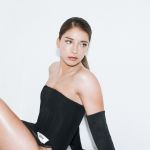 Eleonora Goldoni talks about what she does as a 'sound box' and this is perhaps the most natural consequence of belonging to a world that is only allowed to turn up the volume a few times during the year. So Goldoni is trying to initiate change first from himself and the role of responsibility she has towards all football fans and enthusiasts. "I'm not ashamed to share my own moments of great difficulty. This also helps to scale down the image that is sometimes given of us sportsmen and women and to not put ourselves on a different level from the public that follows us" she tells me with a disconcerting serenity as she adjusts her emerald green jacket.
While talking about the cities in which she has played you can understand the bond that Eleonora Goldoni has with the fans, she says that she is enamored of Naples, where the people have always made a difference, as well as in Milan where she has created ever-lasting bonds. Just as she cheered in Sassuolo for the whole season, then in San Siro and again in Istanbul for the Champions League Final, Goldoni will also cheer for her colleagues ready to play another historic World Cup. With her thoughts already turned to next season and her goals, the midfielder says they will be the same as always, to "have fun and get excited, dreaming of winning a title and feeling at the centre of a project."
Eleonora Goldoni was one of the first in Italy to bring the figure of the female footballer and the story of that movement to social media, accepting the media exposure and what it entails. Goldoni is part of that new generation of sportswomen who act counterintuitively, using platforms to unite football and private life, overcoming a social stigma and inspiring change, without ever losing sight of the Tango.