Inter Miami's history and aesthetic
How a team that didn't exist until 2018 put Messi under contract
Lionel Messi in the MLS. A far-fetched scenario a few months ago that has now become reality. The Argentine leaves football for soccer. He is leaving Europe to sign with Inter Miami, the franchise co-owned by David Beckham and officially founded on 29 January 2018, but whose foundations were laid back in 2007 when Beckham, just like Messi, left European football to become the face of football. Beckham signed with Los Angeles Galaxy, forcing MLS to revolutionise its regulations by introducing the Designated Player Rule, the ability for each franchise to sign a maximum of three players whose salaries do not count against the salary cap.
Part of this agreement with MLS was that Beckham, through a special clause, could buy a franchise in any US city except New York for just $25 million, at a time when MLS would begin its expansion by increasing the number of teams participating in the league. A visionary deal, Forbes estimates that the value of MLS franchises has increased 85 per cent from 2019 to date to an average value of $579 million, with Los Angeles Football Club becoming the first MLS team to reach the $1 billion mark.
That clause in Beckham's contract has morphed 11 years later into Inter Miami, the team that aims to subvert football hierarchies to become the most successful team in the world. A global vision that starts from local values. Inter Miami's philosophy is inextricably linked to Miami's identity. Starting with the franchise's full name, Club Internacional de Fútbol Miami, a designation that incorporates the city's large Hispanic community. The logo is another nod to Miami's tradition, as the main element is two flamingos, animals symbolic of the city, whose legs intertwine to form an M.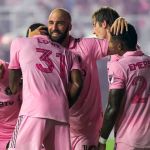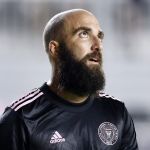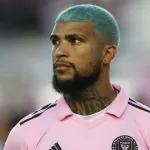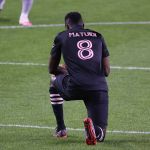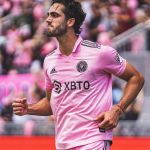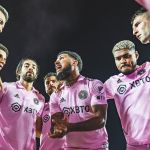 And the decision to use flamingos in their logo must have prompted the franchisees to choose pink as their corporate colour. Originally, it was only used to highlight the details of the all-white or all-black jerseys, "an ode to the vibrant soul of Florida," according to the official press release that accompanied the launch of Inter Miami's first jersey. Then in 2022, the revolution with the switch to all-pink. A gamble, but one that paid off in terms of image gain: "The good news is that when you turn on TV and see a team in pink, you know it's us," told Mike Ridley - VP Brand and Marketing for Inter Miami.
But the path that led, within five years, to a team that did not even exist until 2018 signing the world's most famous football player was, of course, not without obstacles. The problems began even before the team played its first official match, as FC Internazionale Milano sued Beckham's club for using the term Inter improperly in the United States. A legal dispute that currently has no final outcome as the two sides are still in talks to reach an agreement. Or all the bureaucratic battles it took to get the necessary permits to build Miami Freedom Park, a 25,000-seat stadium that would become the new home of Messi and Inter Miami from 2025. The results on the pitch then did not live up to expectations. In the first three seasons, there was only one play-off qualification, which was lost in the first round.
In short, Messi faces a double challenge. First, if he wants to maintain his status as the best player in the world, he will have to prove that he can lead a team with no history of achieving prestigious results to date to success. At the same time, he will have to take MLS to the final step by transforming an emerging league with great potential into a top league that can rival other European leagues in terms of popularity.