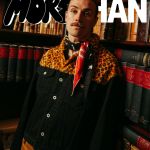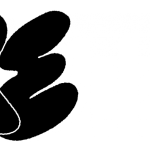 Jackson
Irvine
The Collector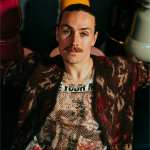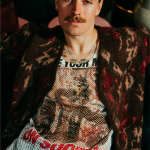 The football world discovered him during the World Cup in Qatar, when he took to the pitch in the yellow jersey of the Australian national team against France. With his long hair held back with a rubber band and the unmistakable thin mustache of an accomplished actor, he instantly became one of those cult footballers that only the World Cup can produce. The myth surrounding Jackson Irvine does not end with his sporting achievements, however, but is fuelled by his off-pitch style, which consists of analogue photographs and vintage football shirts. The St. Pauli midfielder's love for football is truly a total one and capable to touch every element of his life. That is why he is the perfect protagonist for the new chapter of More Than. "For as long as I can remember, the football jersey was the only thing I wore when I was a kid. The first jersey I was photographed in was an old Aberdeen jersey, circa 1995, from the Scottish team from the city my dad is from, when I was a year or two old. My family came to Australia and brought me this jersey and a Scottish national team jersey," Irvine tells me, describing how his passion for jerseys is certainly not an Instagram invention.

In Irvine's case, you could even say that he started collecting jerseys even before he learned to walk. "Those were definitely the first two I wore. One of the strongest memories I have is that I got a Manchester United jersey when I was about five or six years old, around the time Manchester United won the Champions League and came to Australia to play a friendly against our national team in 1999. And yes, that was an iconic moment, so that jersey meant a lot to me as well" Growing up in Australia in a Scottish family, football was also a way for him to stay connected to his roots. "My father played in Australia at a good semi-professional level when we moved there and my maternal grandfather also came to Australia from the Netherlands and played here as well. Somehow it was football that brought many parts of my family together in Australia. So, yes, it was an important part of my life when I was very young." And Irvine followed in his family's footsteps, first playing in Scottish youth teams and then opting to don the Socceroos jersey, with whom he played in two World Cups as a star player. Clubs, on the other hand, soon took him away from the New World, first to Celtic, then to Hull City and finally to St. Pauli, where he found his ideal spot.
"I think a lot of people thought when I signed up that it was some kind of marketing ploy and not a football decision." Indeed, St. Pauli stands for a very specific idea of football, both on and off the pitch. "This club is unique in terms of the community and the fans and the values that support it and that I believe in. It represents a unique footballing environment and I think football can learn from it to be clearer about its values and be on the same page on certain issues and have a stronger voice in society." And with his perfect romantic hipster look, old-school tattoos and loose hair, Irvine looks more like a club fan than a player. "For me it was the right decision both on and off the pitch, and probably not many players are lucky enough in their career to find a place where they fit in so well." This perfect harmony also resonates in the words he uses to describe his personal vision of football, which combines aesthetics, competition and a sense of belonging. Especially when talking about the new generations, he emphasises how they are changing their perception of certain aspects that have become anachronistic over time. "Ten years ago, when I was a teenager, I probably had a very different attitude than the players of today. I think the game has changed a lot both internally and externally and some attitudes need to be updated. The way players express themselves individually has become disconnected from the way they behave on the pitch. And it's nice to see that change, and I hope the younger ones have more and more freedom to be honest."
Which he has also never given up, because when I ask him if he would like to become the face of a brand or a collection, as many of his colleagues have done recently, the answer is always the same. "I prefer freedom" - which proves how unfiltered and unrestricted his image is. "Every aspect of my life, whether it's the way I dress, the music I listen to or anything else I do, has to be authentic, has to be genuine and really express who I am." Irvine does not forgo this direct and honest approach when using social media either, which allows him to give his fans a brief glimpse into his daily life. "The more we see players opening up and sharing their interests outside of football and expressing themselves a bit more freely, the better. It's just good for football and can help younger players be more confident." This focus on footballers' off-pitch appearance is also important in increasing interest in the Beautiful Game players. "People have started to realise that the football player and the human being are obviously two different entities and that the way you live your life off the pitch and the way you express yourself on the pitch is a completely different reflection of who you are," Irvine clarifies, despite being ever so authentic inside out. When I point this out to him, he still attributes this possibility to his club, St. Pauli, and the city of Hamburg. "For me it's great and it gives me the opportunity to show other people that there is an alternative to football. When you are part of a community and the people around you do not judge you and give you this freedom and space, you can finally express yourself."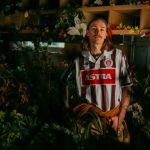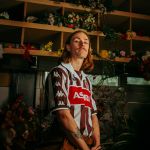 And apparently, at least if you listen to his Instagram account, Jackson Irvine's self-expression consists of wearing an unmanageable number of old football jerseys. Even he does not know exactly how many there are, but he bets there are enough to open a small shop - "a decision that would make my girlfriend happy" But it would be like giving up a part of himself, a testament to his love of the game of football. "I have always been a fan first and foremost, and a lot of these clubs and players have played a key role in developing my passion for something that I think is much more than just a sport. And I have so many connections to the different kits, but they all have something in common, which is that they exude a certain kind of nostalgia." Like Proustian madeleines, the various game jerseys connect Irvine to his childhood, to memories of a past that still plays an important role in his life today.
"I have always been a fan first and foremost, and many of these clubs and players had a key role in igniting my passion for what I believe is much more than just a sport. That's why I have so many connections to the different kits, but they all have something in common, they hold a certain kind of nostalgia."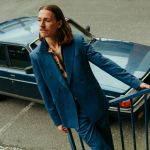 "I have always been a fan first and foremost, and many of these clubs and players had a key role in igniting my passion for what I believe is much more than just a sport. That's why I have so many connections to the different kits, but they all have something in common, they hold a certain kind of nostalgia."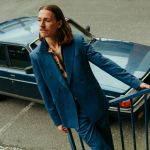 "For me and a whole generation of footballers my age, the nineties represent a unique peak in terms of style, and I think everyone can agree with me. It's great to see that clubs are now starting to revisit their past, interpreting it with new canons and new technologies. And I think in the last few years, the teams that take that approach and always try to stay fresh and modern have had good success." It's a fascination that lives on through the myriad fashion and lifestyle contamination. And the influence coming from the fashion world has spilled over onto the pitch, making the football jersey one of the most sought-after items of the moment. "I think the link between football and fashion plays an important role. Teams are starting to explore iconic moments in their history and trying to capitalise on that with fans. Finally, people, even those who have never been interested in football, think of a team when they see a jersey. We are experiencing a special moment for football in the design's world."
And to think, his already impressive collection could be even bigger if only he was more adept at getting himself some jerseys after the referee blew his whistle three times. "I am probably one of the worst players to swap a jersey with at the end of the game," he confesses to me. "I am always so excited about a win or so focused during the game that it never occurs to me to stop and ask for a jersey. And then, right afterwards, when I am in the dressing room, I realise I have missed another chance. That happened both when I beat Borussia Dortmund in the DFB Pokal last year - huge victory for us - and in the last World Cup match against Argentina. I was so disappointed about the elimination that I let Messi's jersey out of my hands!"