The best Juventus pink jerseys
And why he was replaced by the bianconero
Social colors are the trademark for every club but the colors that today allow us to immediately recognize a club not always are the ones picked when the club was founded. The most recent example came in LaLiga with Atletico Madrid who paid tribute to the club's founders by wearing a reinterpretation of the first ever Colchoneros' jersey, which wasn't red and white like we know it today but blue and white. A similar case belongs to Juventus, a club that has become worldwide recognizable thanks to their iconic black and white vertical stripes despite the fact that their first social color was pink. In 1897, when Juventus was founded, player used a total white shirt and a year later they switched to a pink button down shirt paired with a bow tie or a papillon and black trousers. Why? Because black and pink were the sporting colors of Liceo d'Azeglio, the Turin's high school where the club was founded.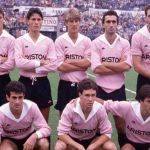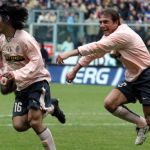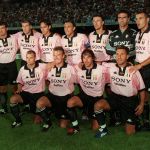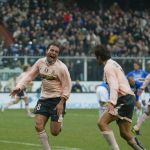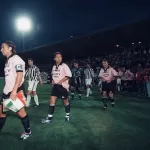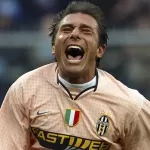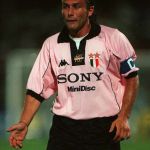 Pink will remain Juventus' main color until 1901 when the club decided to change their social colors. Aesthetic has little to do with this choice, but style nevertheless was pivotal with the decision, even if was more related to practical reasons than anything else. Pink jerseys were fading out because of the laundering and that's why this shade was abandoned. This is the moment where style came into play as in the early 1900's English teams wore shirts that stood out for brand new shapes, tissues and colors. Then destiny made the rest as one of Juventus' members was English, Tom Savage from Nottingham. When asked to bring the English's style in Italy he decided to introduce on the Juventus' side of Turin the black and white vertical striped jerseys wore by Notts County, a team from his hometown. That was the decisive turning point in club's history. From that point on, Juventus have never changed their colors becoming the first team that fans think of when the words black and white are used in the same sentence.
The partnership with Notts County is still strong and in 2011, the day of the Allianz Stadium's opening in Turin, Juventus played a friendly against the English club. As per the pink, it did not disappear completely from Juventus' history but instead it came back periodically as main color for either a second or a third jersey. The latest example came in this season with adidas creating a pink and blue kit with a kaleidoscopic pattern spread both on the front and the back of the jersey. Previously, for the 2011/12 season, there has been a revisable pink jersey with a giant black star in the front of it that nevertheless is still remembered among fans as Alessandro Del Piero wore it the day of his last game with Juventus. For the 2020/21 season, Pharrell Williams reshaped a pink jersey saw during the 2015/16 season with a stylized graphic, as if it were drawn in pen.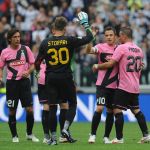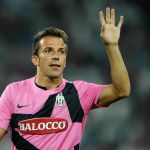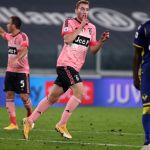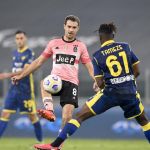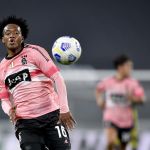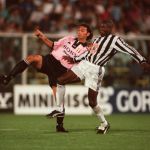 Among fans and collectors there's a jersey loved more than any other, it's the one created by
Kappa
for the
club's centenary in 1997
: a plain pink jersey with black details combined with black shorts and socks, an accurate replica of the kit used between 1897 and 1901 that Juventus only wore on August 3rd for the friendly against
Newcastle
. The story of the Juventus jerseys reminds us how the tradition of a club can be celebrated by respecting its nuances and thus managing to give aesthetic and social value to a colour that had long been forgotten.