The NBA is falling in love with Marni
Yes, kudos also to the Carhartt collaboration
James Harden arrives at Madison Square Garden for his Philadelphia 76ers' Christmas game against the host New York Knicks, and as always, the photographers' lenses are ready to snap him. For Harden is not only one of the most determined players on the court, but also stands out off the court for his fearless outfits, which regularly defy the unwritten rules for an athlete's attire. And once again, Harden disappointed neither his fans nor his many critics. He showed up in a full Marni look, which included a pair of fur mules and a pink balaclava.
Harden was by no means the first basketball player to dress before an NBA game in the brand founded nearly thirty years ago by Consuelo Castiglioni, but his appearance transformed a niche brand into one of the most important seasonal outfits for the best-dressed league in the world. Marni has quickly become a must-have for NBA players, as evidenced by the colourful outfits presented before each game in those tunnel seats, which over the years have become a very reliable barometer of the trends and brands most loved by athletes and capable of directing the tastes of all fellow athletes. But how did the brand that sprang from the creativity of Consuelo Castiglioni find its way into the crowded wardrobes of overseas superstars?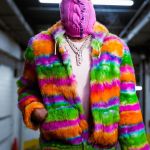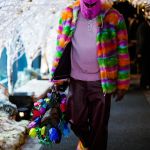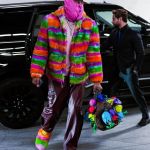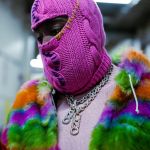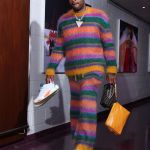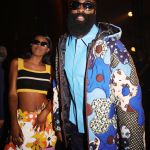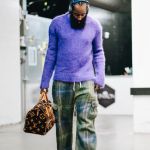 The company, which was bought by Renzo Rosso's group over ten years ago, has been particularly good at making itself recognisable without logos, but through a defined aesthetic of discoloured furs, pastel mohair and all-over prints. A cosmogony of colours, materials and shapes that initially had little to do with the way NBA athletes dress, more drawn to sportswear and hype brands, as they have amply demonstrated to us over the past decade. Then something changed, or rather, as always the cyclicality of fashion tipped the prevailing aesthetic and even in the tunnels of NBA arenas the oversized logos gave way to more understated outfits that play with shapes and materials rather than excess and simplification.
In this new panorama, Marni has slowly but surely established itself, mainly thanks to clothes that have always favoured wearability, but at the same time are instantly recognisable even to the untrained eye. And it is precisely this quality that has made brands like Marni or like Bottega Veneta so popular, precisely because of their ability to stand out even without logos, but with patterns or materials. And after conquering many players with their mohair jumpers and bold colours worn by James Harden, Jaylen Brown and the absolute tastemaker of the league, P.J. Tucker, Marni has now definitely taken the NBA by storm thanks to its collaboration with Carhartt.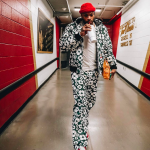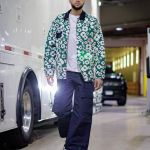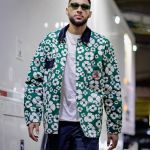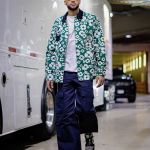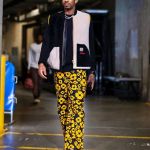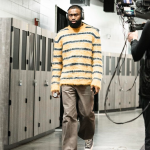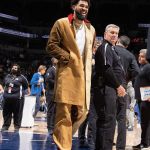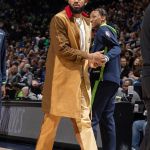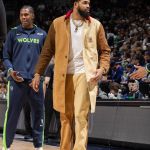 The collection, which combines American workwear and Italian elegance, was worn by everyone who came to the game last week as if there was a group chat where everyone voted on how to dress.
Ben Simmons
wore the floral jacket in green, Malik Monk opted for trousers in yellow and black,
P.J. Tucker
went for the twin suit, while
Karl-Anthony Towns
dressed his 210 centimetres in colour-blocking trousers and a three-quarter length jacket with the same colour scheme, obviously signed
Marni x Carhartt
.
After the Uniqlo collaboration, the one with Carhartt has helped to make the Italian brand even better known in the world and the features that have made it unique and recognisable even more wearable and exportable, even overseas, even in the most trend-conscious sports league. Another sign that a certain hypebeast culture has finally left even the places where it was originally born, giving way to soft wool fabrics and pastel shades.