A tour of the world's first Jordan store
We were invited to the exclusive opening of the brand new Jordan World of Flight Milan
It's no coincidence that Jordan Brand chose Milan to open its first single brand shop in the world, in a city with a great basketball tradition and a growing streetwear and trainer culture community. And Jordan World of Flight Milan is the culmination of a new retail concept dedicated to the Jumpman, where fans can enter a magical world where the likeness of the greatest basketball player of all time offers a complete and unique experience. The 363-square-metre shop at Via Torino 21, just a stone's throw from the Duomo, will feature all the brand's new products, as well as customisation offers, digital pick-ups via the SNKRS app and events reserved for Nike members.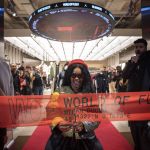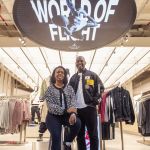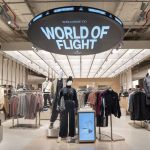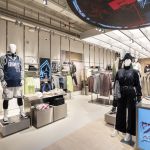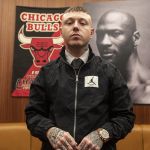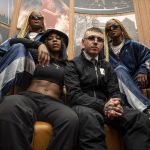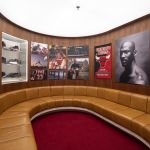 We had the opportunity to take a look at the new Jordan World of Flight and speak to the talent selected by Jordan to represent all facets of the brand. For Lazza, "as a collector and all-round lover of the brand, I am thrilled, I am just sorry I looked around and already have everything. But I am honoured to be one of the first to be selected and to have the chance to see the collection." Epoque is also "delighted that Jordan's first shop is in Italy, it is really beautiful, innovative and has not distorted the essence of Air Jordan, a brand I admire so much." For Polly and Pamy, "it's always difficult to find a pair of Jordans in Milan, so it's very handy to have a shop like this on your doorstep. It's an honour to be the first to walk in"
A place that houses the different souls of the Jordan brand, from the lines for the whole family to the exclusive experience of Privé, and that will become the place of their dreams for many young Milanese. Lazza says of his first love for trainers, "I was crazy about trainers when I saw the Window Shopper video by 50 Cents, because let us say my story is this story. I used to window shop downtown when there were shoes I could not afford as a kid, and I used to promise myself that if I ever managed to do something with music, I would get my own space. Now I am at over 500 pairs."
For Epoque, however, one of the most important aspects is the inclusion of the Jordan philosophy, "which includes women, in this team game." Polly and Pamy join her, explaining that "it's very important that Jordan pays a lot of attention to products for women, because we also need to feel included in this big family. Just the fact that there is a line for women is crucial. Because Jordan is not for men or for women, Jordan is Jordan".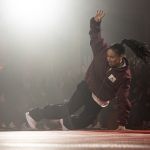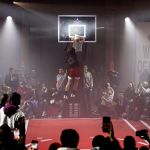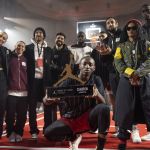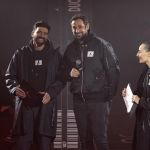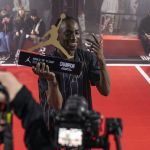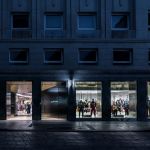 Marco Belinelli, however, the only Italian basketball player to win an NBA title, tells me as an athlete what the character MJ means. "The only misfortune in my career is that I never got to play against Michael Jordan, a dream I would have loved to fulfil. I had the chance to meet him, talk to him on the phone when I had him as president with the Charlotte Hornets. I was born with Jordan, ever since I was a kid I wanted to be like him. I used to go on the court and mimic his moves, his shots, put on my wristbands and shoes. The first thing I ever asked Santa for was a pair of Jordans."
And those Air Jordan 11s are still his favourite shoes: "It's hard to say if there's a good one or an ugly one, it's a subjective thing, but for me that one remains an important memory because it was my first Jordan." Now Milanese can buy their first pair without having to write to Santa. Just go to the first Jordan World of Flight Flagship Shop and discover the world of MJ.