Why the Olimpico is always sold-out
AS Roma's incredible attendance records
Roma did not end the last part of the Serie A before the World Cup break on a high, losing the Derby against Lazio and drawing the next two games against Sassuolo and Torino. In these, however, the only thing the Giallorossi did not lack was the momentum of their own stadium. We had already written about the incredible response of the public during last season, which ended with Mourinho's team winning the Conference League, and the importance of season ticket holders in making the return to live football less traumatic after the interruption caused by the pandemic.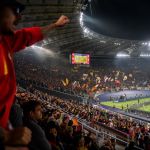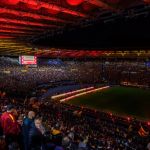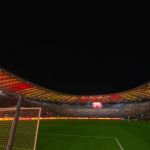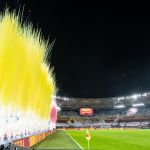 During that time, clubs tried to keep fans close to their team even when it was physically impossible, involving them in virtual activities and internal decisions, and now they have decided to repay them with various concessions and pre-emptions. Priority lanes, discounted prices and exceptional treatment for those who have never left their seats. And in the new season the Giallorossi fans have flocked to the stadium once again, first selling out the 36,000 season tickets provided by the club and then filling the stands in every match played at the Olimpico. With the last match against Torino in fact, Roma have recorded 17 consecutive sell-outs since the Derby in the return leg last season.
A resounding number that testifies to the club's attachment to the Giallorossi colors, who have occupied 91% of the available seats this season (99% if you don't count the visiting section), with spectators from 176 different nationalities, from Spain to the United States via Great Britain, France, Germany and many other countries. This demonstrates how the Giallorossi club is becoming increasingly international, for example by using collaborations with fashion brands such as the recent partnership with New Balance and Aries, but without forgetting its city identity.
In fact, through an intelligent awareness and promotional campaign, it has managed to bring young people closer to the stadium experience, with 51.7% of total ticket sales being purchased by Under-30s. Involving an age group historically less willing to go to see live football, due to a lack of familiarity or lower purchasing power, is an important result that reaffirms the good work done so far off the field and in the stands by the Giallorossi. While waiting for the new stadium, which should be built in the Pietralata quadrant, Roma are making the most of their stay at the Olimpico.