Can deepfake change FIFA's aesthetics forever?
Using this technique based on artificial intelligence, the gap between real and digital could be narrowed even further
Over the weekend, visual artist Chris Umé released a video on his channels in which he tried to use the technique of deepfake on footballers' faces. A technique that has already partly revolutionised the world of cinema and could also change the world of sports gaming, increasingly narrowing the gap between real and digital. Deepfake is nothing more than a synthesis of the human image based on artificial intelligence, used to combine and superimpose existing images and videos with original videos or images through a machine learning technique, known as generative antagonistic network. A mechanism that in the future will be increasingly easy and disturbing, and that will radically change the way man comes to perceive himself and his own image. A technique that opens up endless applications, some of them terrifying, starting with the creation of fake news and virtual scams thanks to the manipulation of images, as happened to Obama when in 2018 he was attributed words that were not his in a short video.
In sports gaming, image rights permitting, this technology could overturn all certainties, permanently changing their aesthetics, allowing both FIFA and eFootball to stop chasing reality. The two videogames FIFA and eFootball in each of their releases have always tried to stand out from each other by changing their graphic engines from year to year. A struggle that had a first turning point when EASports in 2015 patented a rendering and lighting system that took into account the physicality and movements of each player, with the aim of replicating as faithfully as possible their gestures as well as their faces. Today everything has changed, FIFA is able to acquire the faces of the players through the scanning of photos and then entrust them to the graphic designers who take care of all the details, optimizing then each face. For eFootball the acquisition is the same, so much so that over the years the video game published by Konami has always stood out for its faces and its well-kept images standing out even over its rival (this year it was not quite like that). But beyond the initial and justified amazement at seeing one's favourite player reproduced so faithfully that it is no longer possible to distinguish him from his real size, how much can deepfake improve sports gaming?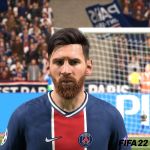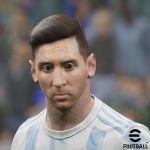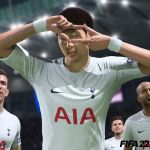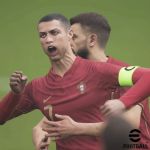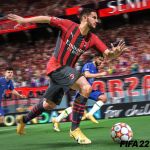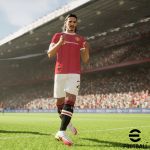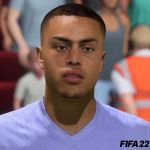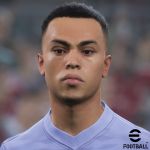 FIFA 22, despite remaining one of the world's best-selling games, has been widely criticised by its users for its gameplay, betraying those early-year expectations raised by the introduction of Hypermotion. An advanced machine learning algorithm capable of harvesting over 8.7 million frames per second, it was supposed to generate new animations for organic realism across a virtually infinite array of on-pitch interactions but in reality simply weighed down an already cumbersome game. Adding another algorithm for the sole purpose of improving aesthetics may not be the best solution for a game that every year tries to confuse the real and the virtual but repeatedly runs into errors that actually worsen the user experience. Although on the one hand the addition of deepfake in future editions would be a step towards rendering the most exact real-world experience possible what the world of sports gaming has been striving for since its inception, as evidenced by its glittering commercials where FIFA increasingly tries to enter real football.