Naby Keïta and the world's smallest shin guards
So small they look like Airpods cases
As well as Naby Keïta's excellent performances - he was one of the key players in the victory at Old Trafford yesterday - the Guinean footballer also attracted attention for his shin guards. An obligatory accessory in every league, useful to avoid those kicks on the shins that often come willy-nilly. But Naby Keïta doesn't seem to care, in his last games the midfielder has been wearing shin guards so small but really tiny that they look like the case of Apple airpods. Probably not very compliant with the rules given that by regulation shin guards "must provide a reasonable level of protection."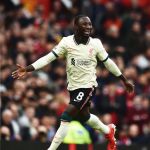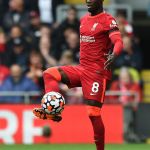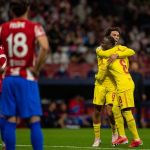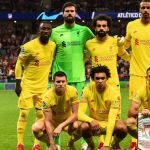 Not even Lorenzo Insigne or Paulo Dybala, who over the years have always been known for their lowered socks and mini shin guards, had ever reached this level. Naby Keita's shin guards are even smaller than those of Aleix Vidal, who appeared on the pitch a month ago wearing shin guards made of simple cardboard. However, the Espanyol player did not end up with the best of luck: in a collision with former Fiorentina player Pezzella, Vidal received 15 stitches in his shin. Another player to compete with the Liverpool midfielder is Dominic Calvert-Lewin, the Everton striker, who on several occasions has appeared with shin guards similar to Keïta's. Despite everything, however, those of the New Guinea footballer remain the smallest and most risky.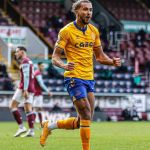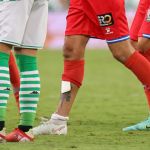 Despite the problems experienced by some players, shin guards have evolved over the years, becoming lighter and more functional. All players, with very few exceptions, are used to wearing carbon-fibre shin guards, which are ultra-light and resistant to all types of impact. An accessory that a few years ago was also present in the Gucci collection, for the FW19 collection the fashion house had created the shin guards in gold, later worn by Ghali at San Siro.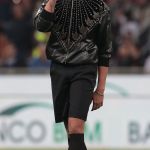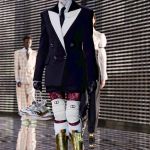 Naby Keïta's are certainly not the ones created by Gucci, nor are they made of carbon fibre, but given their latest performance despite their size they must have something very special.